Regular price
Sale price
$73.50 USD
Unit price
per
Sale
Sold out
Maytech Brushless 70mm 60KVOutrunner Sensored Hub Motor MTO7052HBM for Electric Skateboard/E-bike Splash Waterproof Ebike Conversion Kit
Specifications: 
| | | | |
| --- | --- | --- | --- |
| Model No | MTO7052HBM | KV | 60 |
| Idle Current | 0.5A | Max Current | 22A |
| Inpur Voltage | 24-42V | Internal Resistance | 0.557-0.577 |
| Max Pull | 6700g | Hole Size | M8 |
The motor will be tested strictly before shipment, please check once you received the motor and contact us soon if there's any problem. 


Upgrading Features: 
1. Upgraded components quality, use UH52H magnet with great magnetism. 
2. Add with temp sensor, standard NTC 10K thermistor. 
3. Upgraded version can work from 12V-42V, can work in both BLDC and FOC modes. 
Maytech brushless outrunner hall sensor hub motor are specially designed for electric skateboard. They come with low KV, high torque and efficiency.  All parts are made of a high-precision CNC machining center, and all surfaces are made with oxidation treatment. High temperature and high purity oxygen-free copper wires were used. The motors use high-grade magnets and 0.2 mm lamination to improve efficiency.
The hall-effect sensors inside tracks the motor's position. This information permits the controller to alternate power with the right timing and in the right sequence and, voila, it spins.
Better efficiency means you get more mechanical energy per unit of power,
After a lot of development we have put together what we know works best for an electric skateboard motor and made it small and compact.
PU color: Red
A Hub-Motor (Motor IN-Wheel, IN-Wheel-Motor) powered electric skateboard represents the pinnacle of electric skateboard engineering for the ultimate in light weight performance. Especially when the battery pack is hidden in the deck, making the electric longboard appear like an ordinary longboard.
Advantages of Hub Motors (IN-wheel motor)
Less drag so less friction: Because there are no belts, the power output of the motor is the power the wheels will receive. No gearing ratios through belts to slow down the motor's rotation.
You cannot buy Happiness, but you can buy an electric skateboard with a hub motor
Hub motors are helluva fun!
A Hub Motor makes you feel strong and safe, we "call it the Popeye-effect"
Hub motors are near-silent in operation and stealthy in their appearance
Hub motors are simple to install
With a hub motor, you can easily convert almost any vehicle (bike, car, skateboard) to an electric vehicle (e-bike, e-car, e-skateboard)
Hub motors are easy to swap out if worn out or blown
Hub motors are easy to upgrade, and resellelling the old one for other purposes is easy
Hub motors are readily available for any type of application
Hub motors have only few moving parts
Hub motors are fairly reliable, they are long enough on the market and are standardized
Ride with a hub motor, and you'll confuse the people, who don't immediately realize that you have a motor driven vehicle
We welcome OEM orders, KV value, motor color, logo all can be customized. If you need drawing, pls contact us
agnes@maytech.cn
 for more details.
Notice before order:
1. The motor is stock item, but stock is limited, so please confirm your order asap.
2. Shipping time is about 24 working hours after your order confirmed if the product you ordered is in stock, if not in stock, lead time is about 30-40 days.
3. If you need the product very urgent, please contact us to check stock first.
4. Motor wire leads out position is specific, if wind one more circle or one less circle, the KV would differ much, hard to make exact KV, so each motor might has ±10%-20% tolerance. 
Related Products: 

(Click the following pictures to check more products)

Recommend Remote Controller: 
Related VESCTOOL Compatible Speed Controllers:  
 Recommended Brushless Motors: 
Share
View full details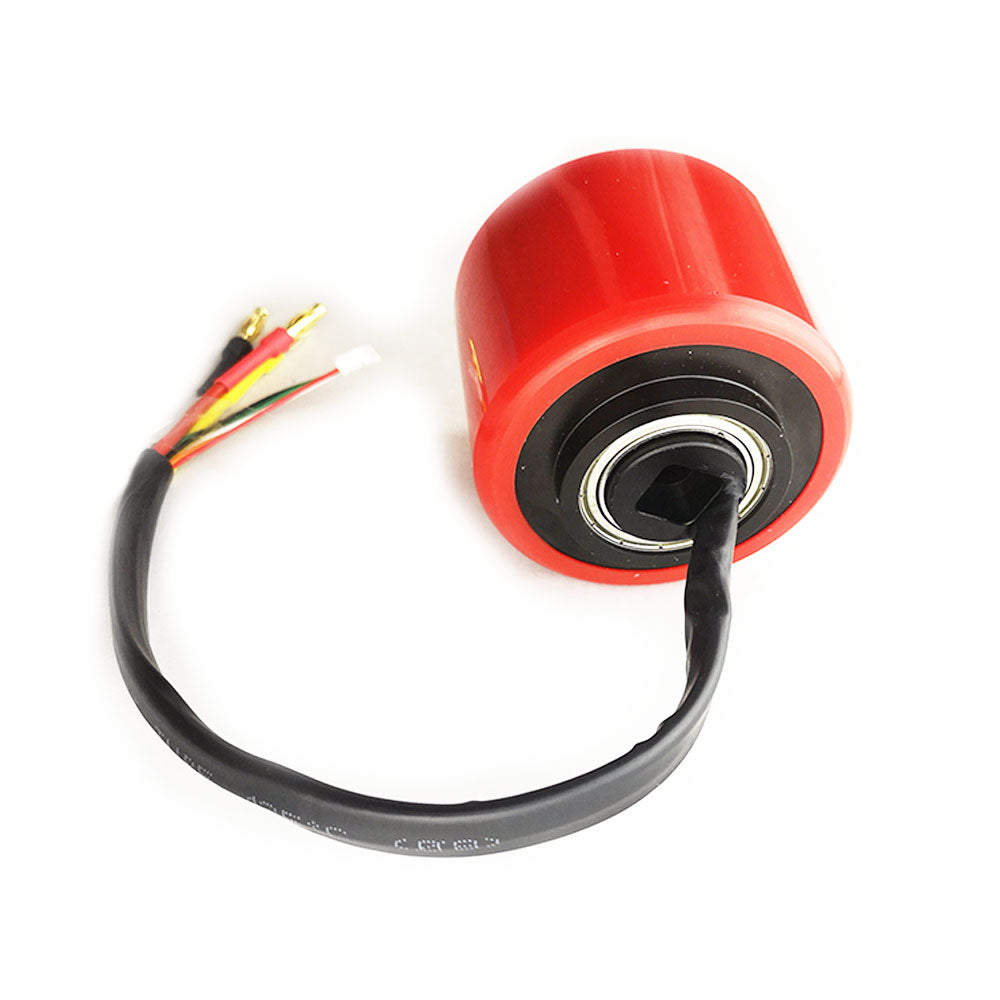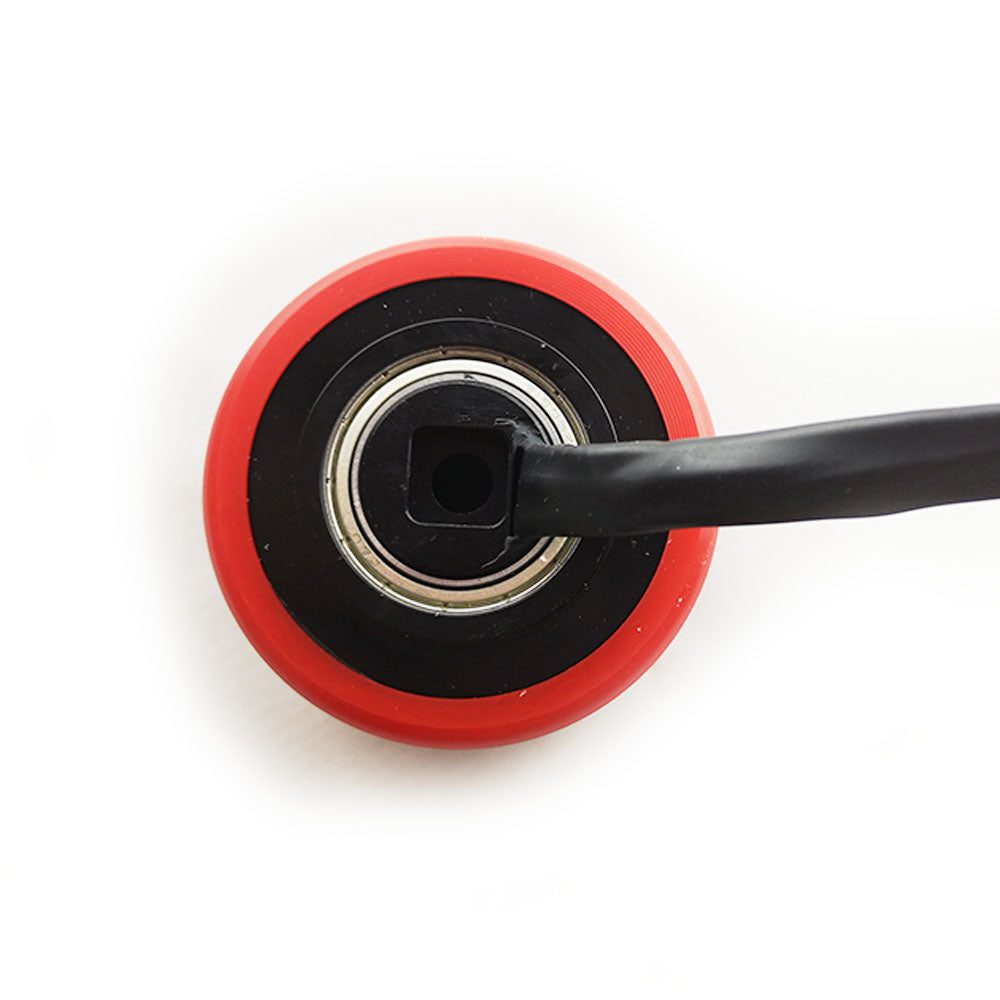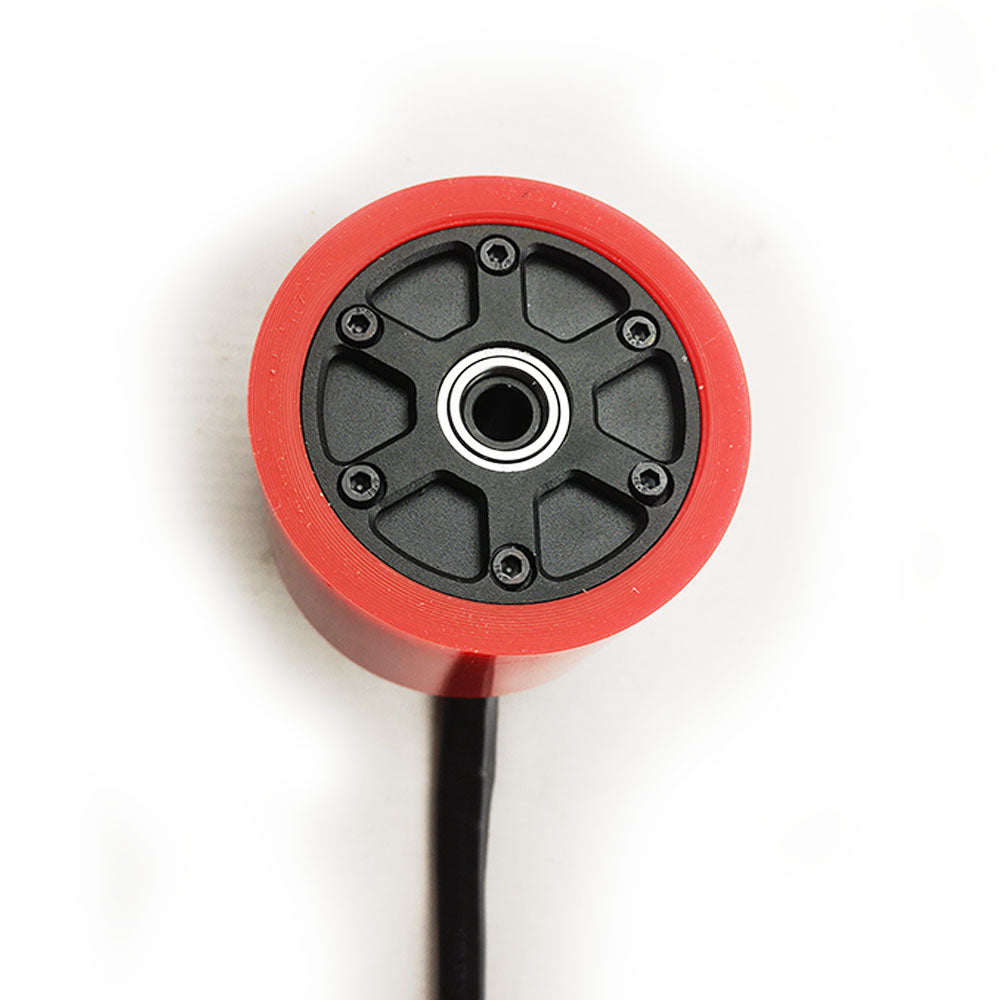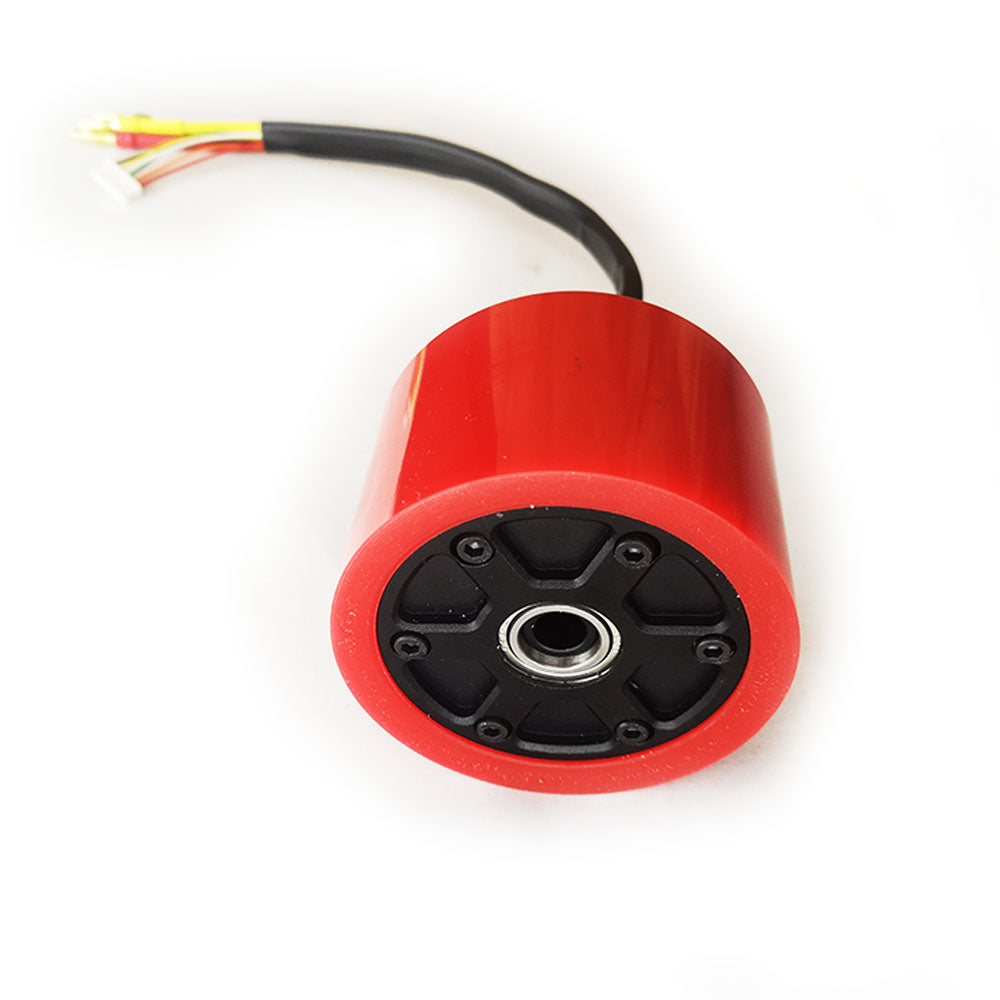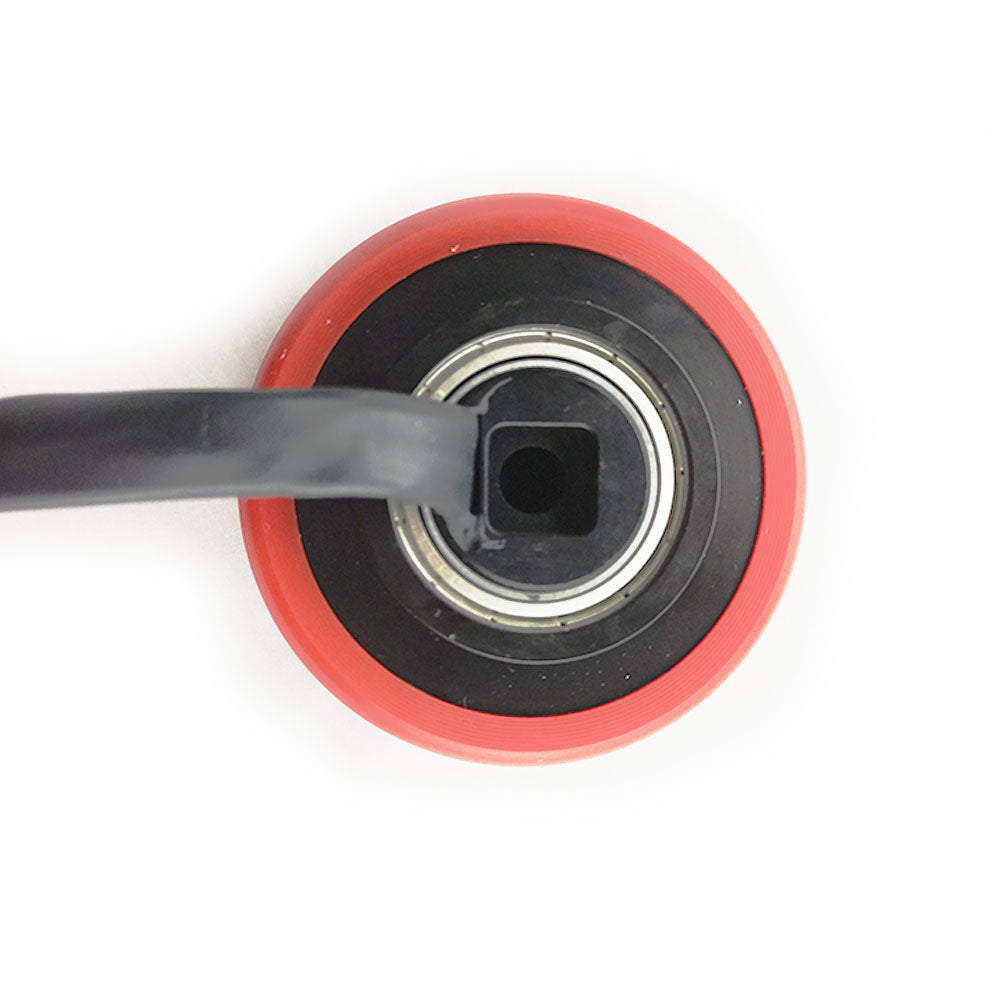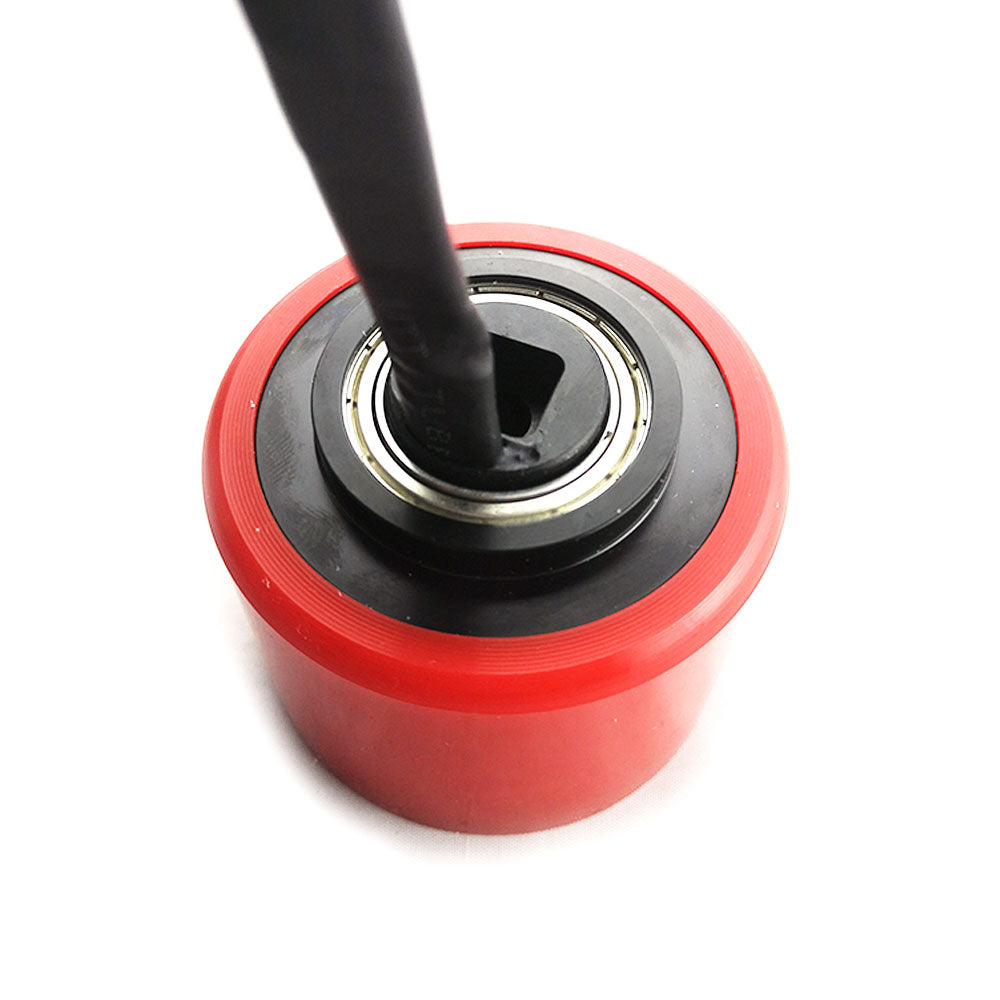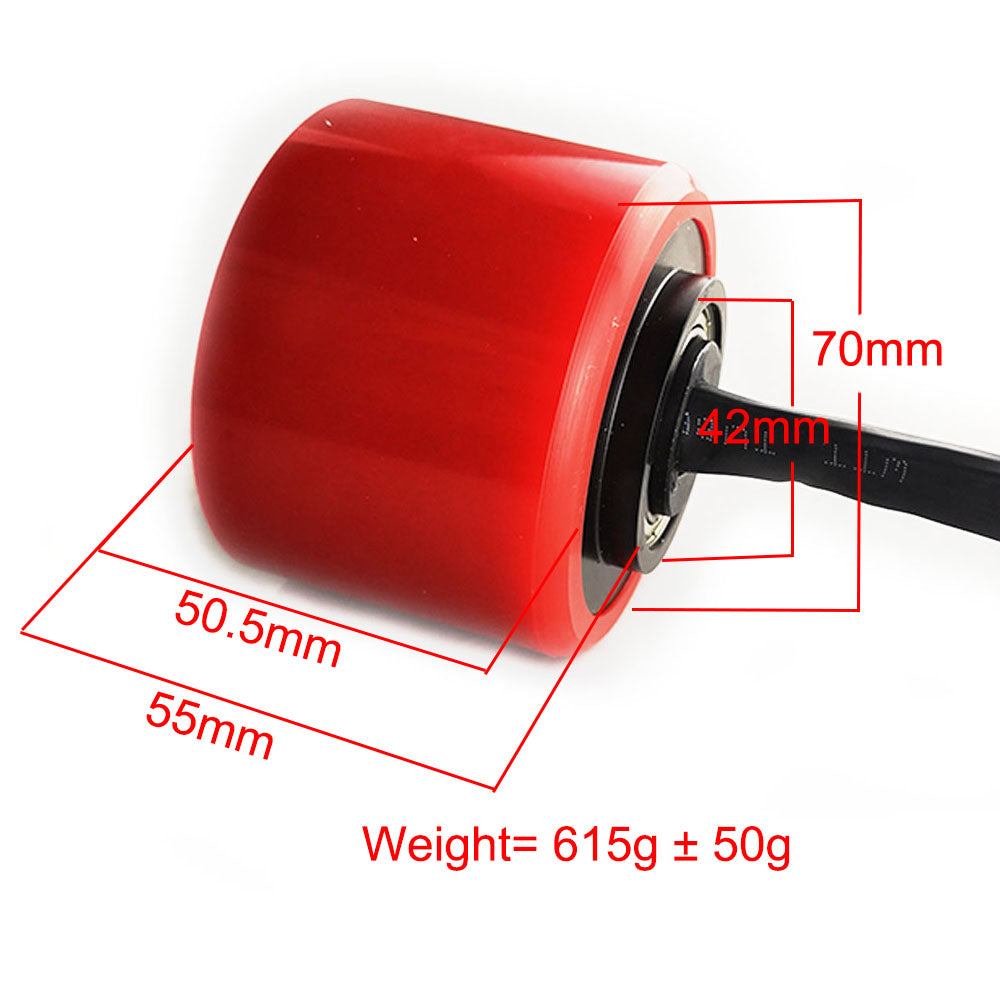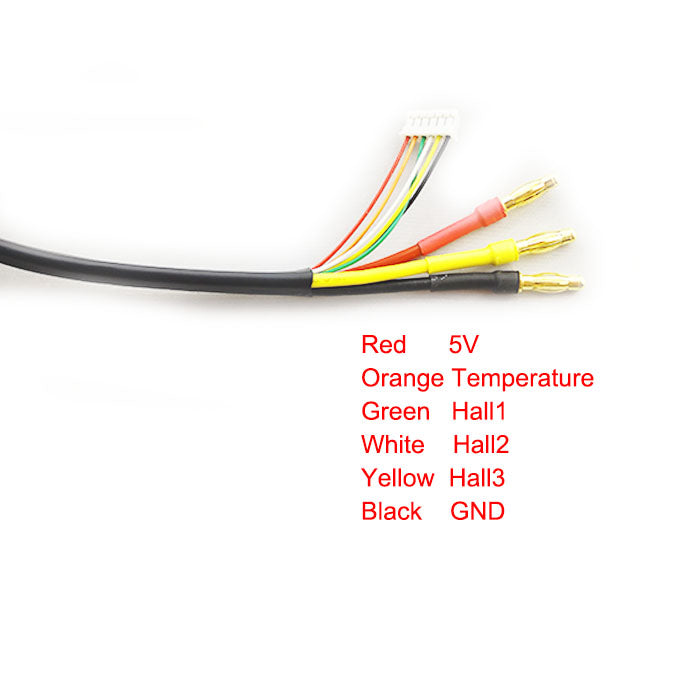 😍 Frequently Bought Together
In Stock SUPERFOC6.8 50V V6.0 based Speed Controller Great FOC Function

$159.00

+

In Stock Maytech Electric Skateboard Splashproof Remote Control MTSKR2005WF IP66 2.4GHZ

$76.90

+

In Stock MTS1810AS 180A Anti-spark Switch Protection for ESC Battery

$21.50

+

Maytech Back Side Truck for Dual Hub Motor Driven Electric Skateboard MTSKT1614B

$15.90

+

In Stock V2 Upgraded Bluetooth Module for VESCTOOL Compatible Speed Controller based on V6 / V4.12 / V75_300 Hardware Based

$25.80

+

Maytech MTSKW7052 Wheel for Electric Skateboard Longboard Red Color

$11.90
---