Regular price
$109.90 USD
Regular price
Sale price
$109.90 USD
Unit price
per
Sale
Sold out
Limited Offer: Buy MTSPF50A get Free Heat Dissipation Case
Freebie Quantity is Limited, First Come First Get !!!
*If you also need case, please order controller and case together according to below steps, if only order VESC, case will not be shipped together. 
Discount Code: FREE50ACASE
| | |
| --- | --- |
| Model No. | MTSPF50A |
| Input Voltage | 3-12S Lipo (12.6V-50V) |
| Hardware | VESC4.0 |
| Firmware | Updatable |
| Cont Current | 50A |
| Burst Current | 240A |
| Software | VESCTOOL Compatible |
| Heat Sink | Order together if you need, optional |
| Application | Electric skateboard, elongboard, fighting robots, ebike, escooter, electric vehicles, friction drive ebike, etc., |
Attention Points when you receive the SuperESC Please:
All products had been double checked and tested one by one before shipment, only if the products are working normally would be shipped out. 
When you receive the SuperESC, please test without load and do not connect motor, first check if the SuperESC can successfully connect to your computer, if ok, then connect to motor and you can start to adjust parameters.
Do not use switching power supply, the instant voltage when switching power supply connect to SuperESC is very high, which would easy damage the SuperESC.
Do not push the throttle too hard when test without load, gently and slowly speed up.
Be cautious when adjust parameters, if parameters set mistake, would also easy damage the SuperESC.
Please must remember to change to corresponding modes when you adjust parameters, for example, the SuperESC default mode is BLDC mode, but if you want to detect FOC mode and adjusted FOC parameters, at this time if mode in VESC_TOOL didn't change to FOC mode, then when you push throttle, would easy burn the SuperESC, same as FOC mode.
In FOC mode, ERPM suggest to control in 30000-40000; In BLDC moed, ERPM suggest to control in 50000-60000, otherwise driver IC would easy to be damaged. ERPM= motor pole pairs number * KV * Voltage

 


ERPM= motor pole pairs number * KV * Voltage
If you use UART port, the wire better do not over 0.5m or even shorter, and better use Stranded wire.
For V4 based SuperESC:
          Do not suggest to use FOC mode, suggest to use BLDC mode.

 


          If need to use FOC mode, then must use voltage under 20V.
The above are only suggestions based on the experience of our engineers. how to actually operate is up to you. Parameters for different setup is also different, please noted
V5 Bluetooth Module: 
| | |
| --- | --- |
| Model No. | MTBLEV5 V5 Upgraded version |
| Features | With optocoupler isolation, industrial grade anti-interference, and wired long distance communication |
| Upgrade Function | It supports connection together with receiver TXD and RXD to VESC, so it can automatically switch VESC communication with receiver or bluetooth and you don't need to unplug connections. When bluetooth module connect to VESCTOOL App, it will automatically disconnect receiver TXD and TXD, really convenient.  |
| With 6 LED Lights status | power, communication, data tranmission |
| Compatible Controller Hardware | V4 / V6 / V75 based SuperESC  |
| Compatible Software | VESCTOOL App |
| Frequency | 2.4Ghz |
| Distance | 15m |
| Input Voltage | 3.3-24V |
| PCB Size | 46mm x 32mm |
V2 Bluetooth Module: 
Model No.
MTBLEV2 V2 Version
With 3 LED Lights status
power, communication, database
Compatible Controller Hardware
V4 / V6 / V75 based SuperESC 
Compatible Software

VESCTOOL App
Frequency
2.4Ghz
ARM Processor
ARM Cortex-M0 32 bit processor
256kB flash&16kB RAM
PCB Size
41mm x 21mm
Net Weight
5g
Antenna Length
90mm
Recommend Products: Click below pictures to check more information
Brushless Outrunner Motors: 
Share
View full details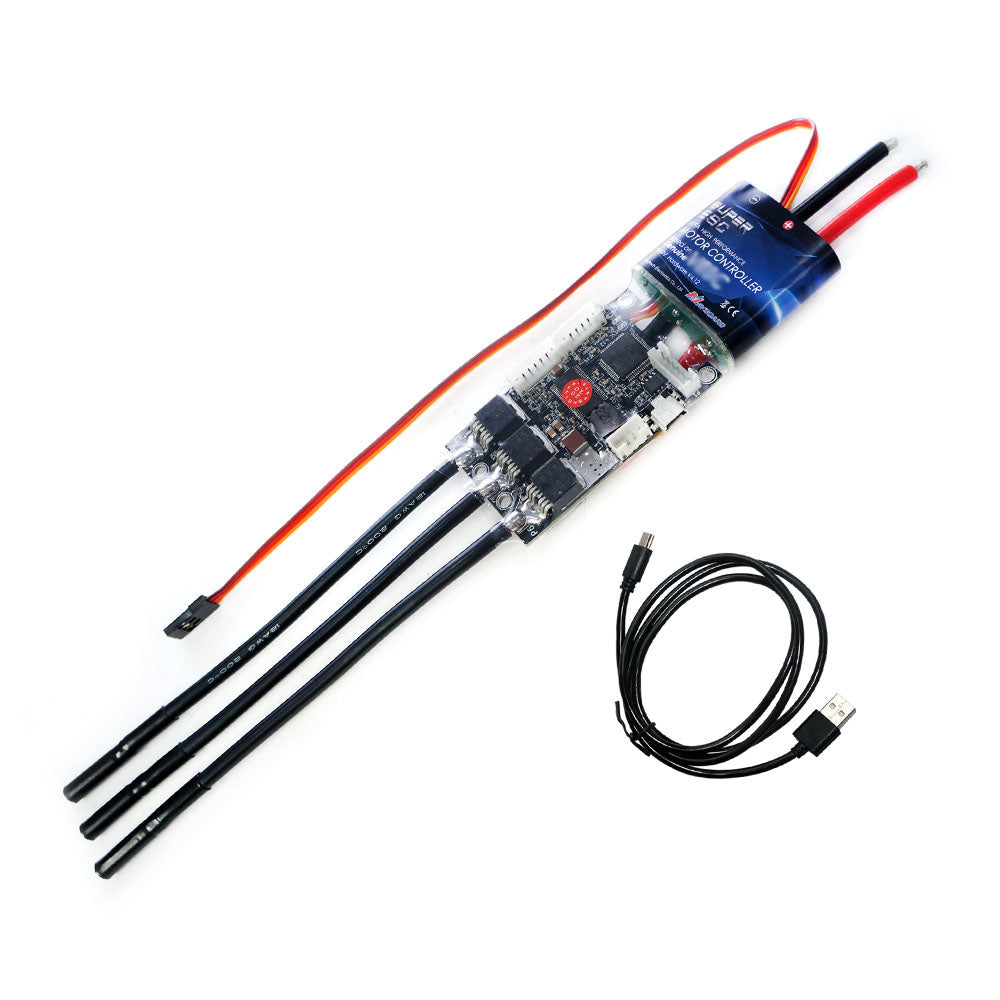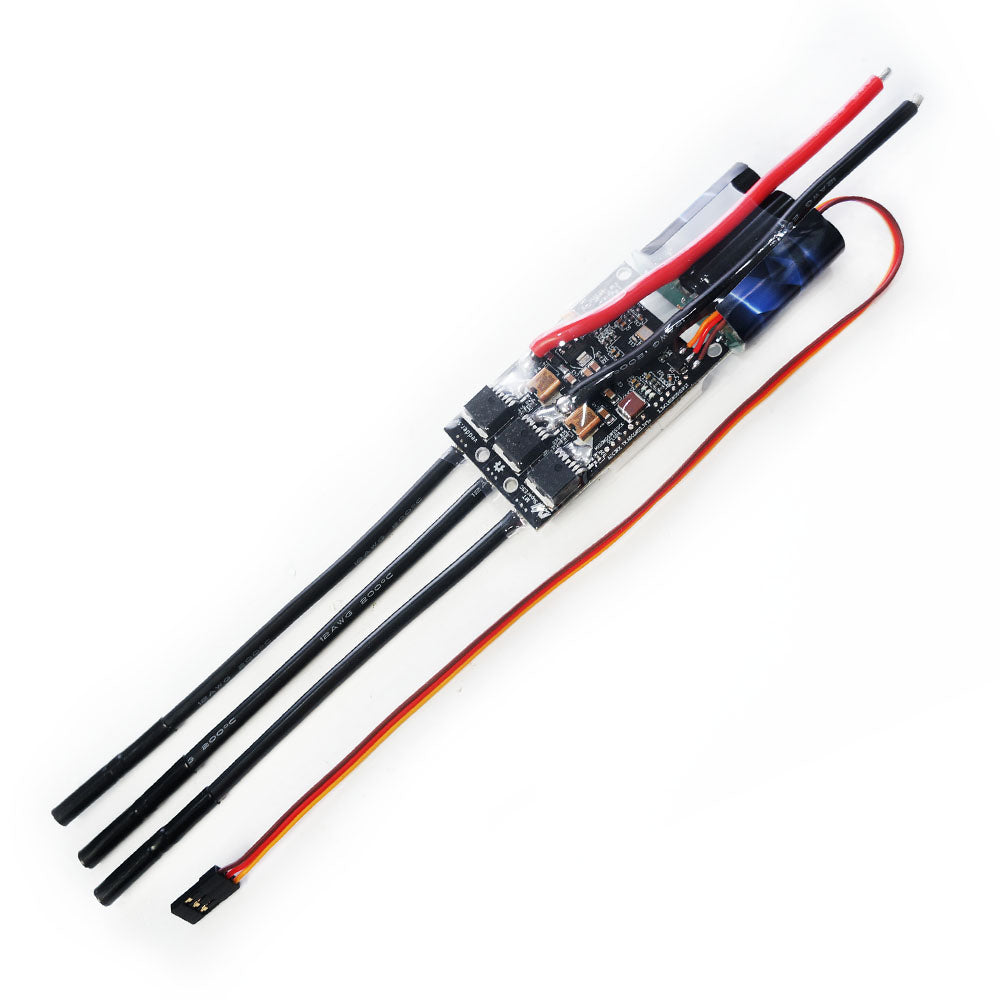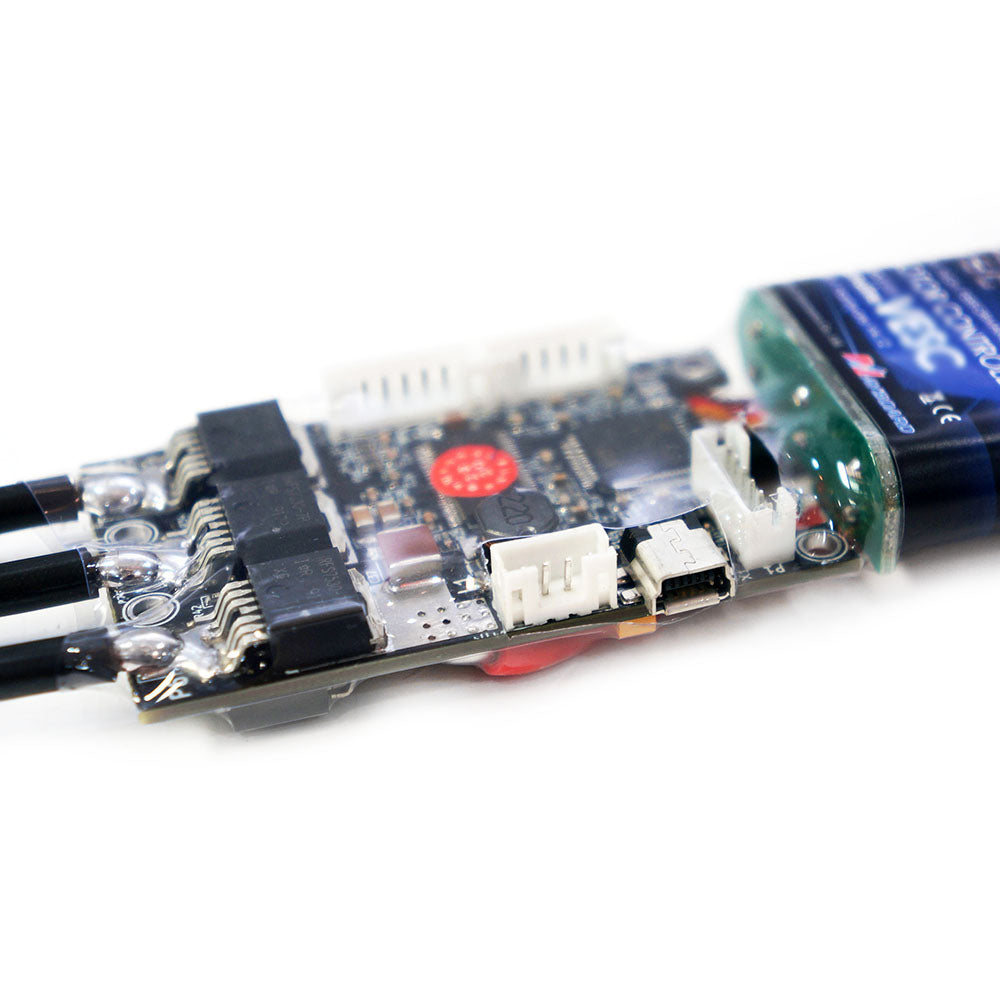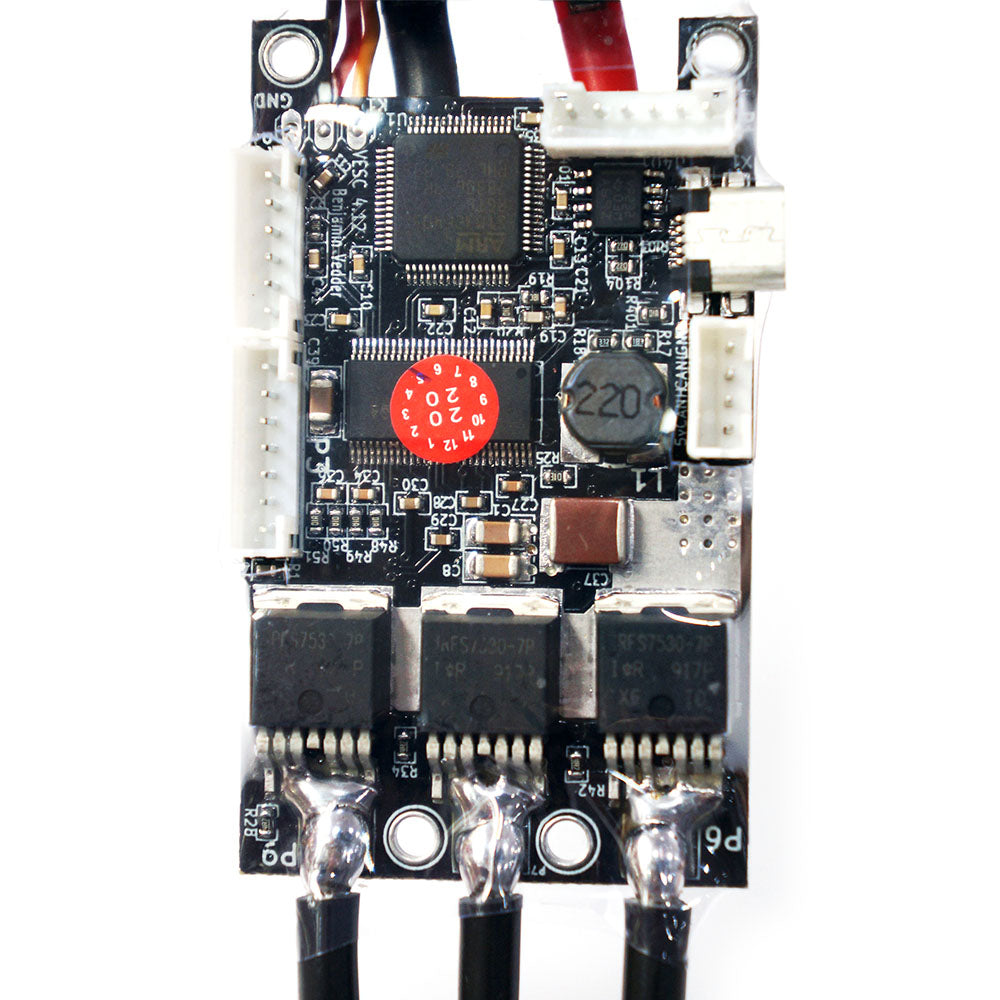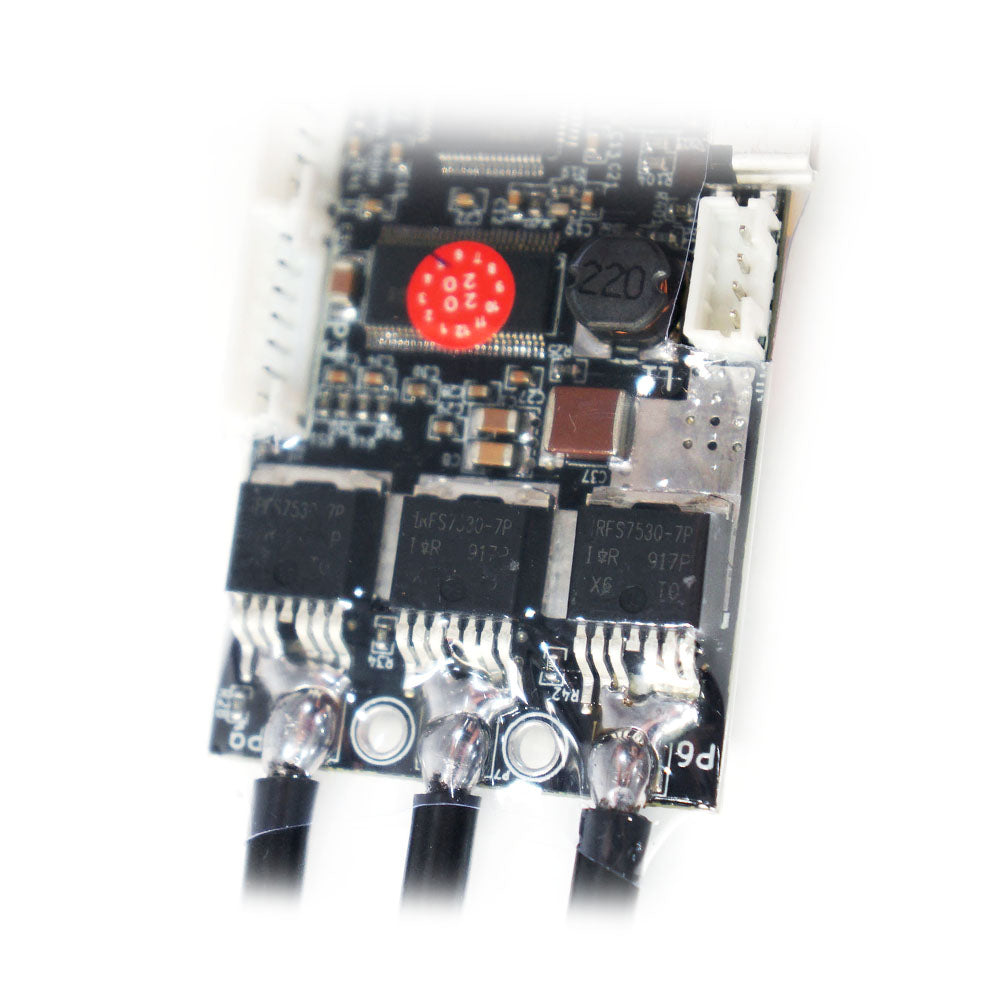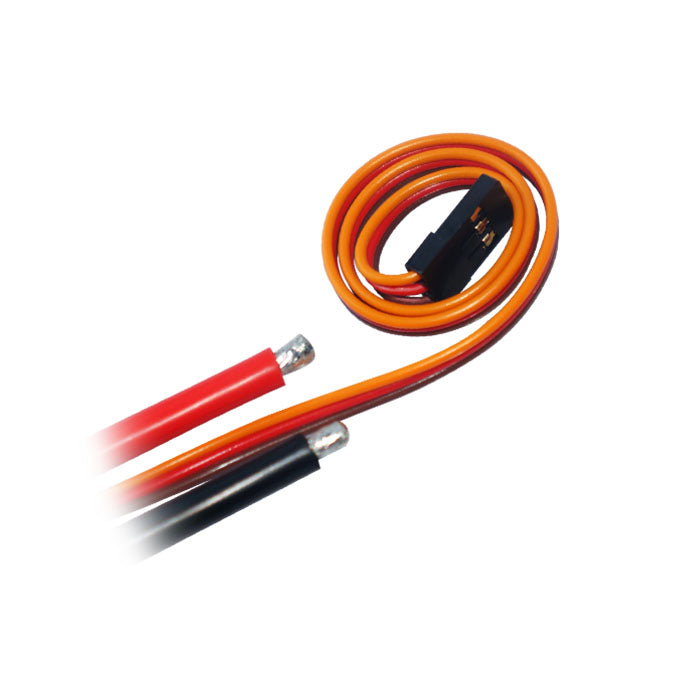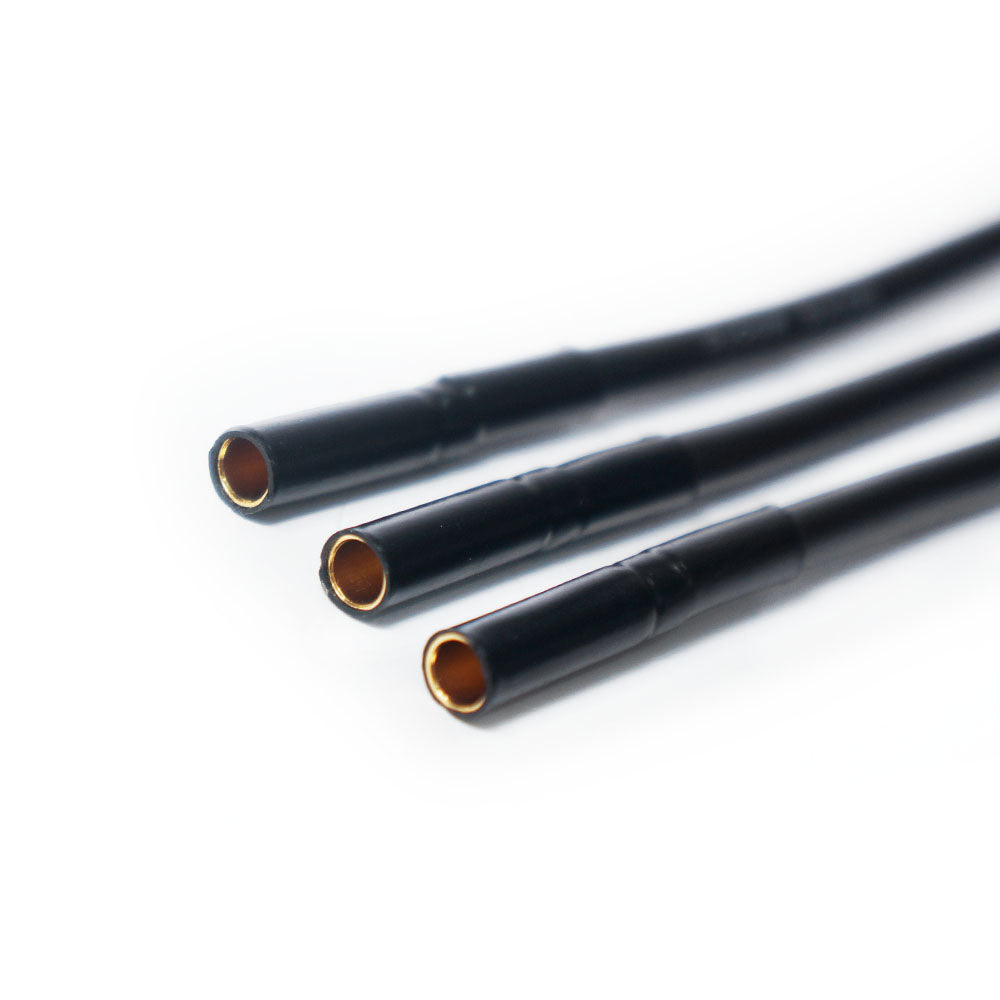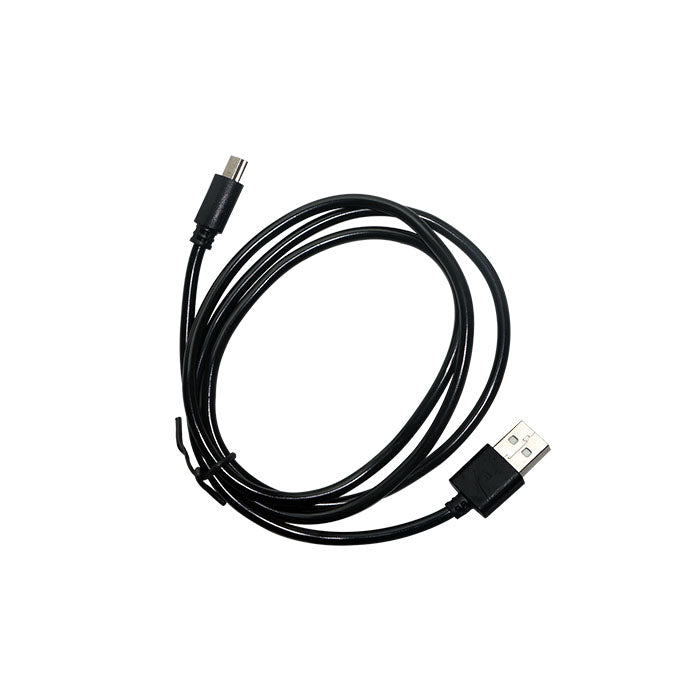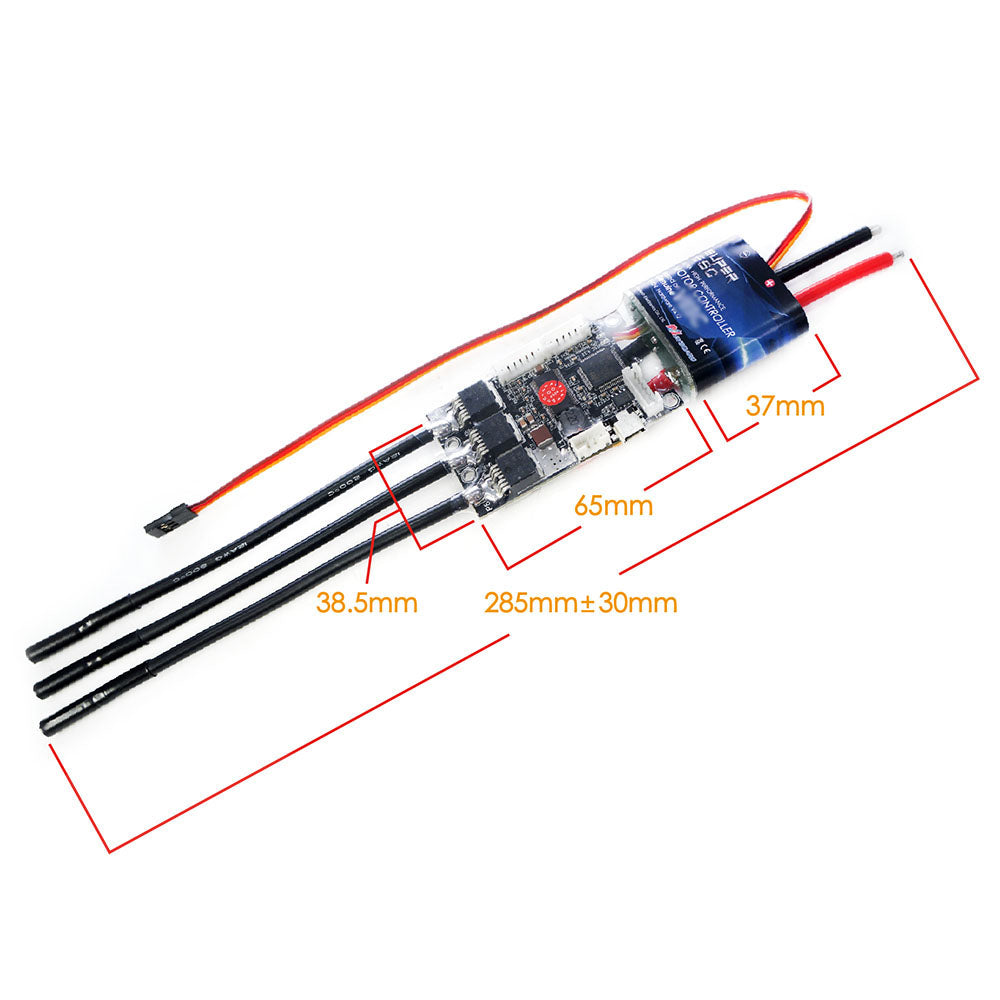 😍 Frequently Bought Together
In Stock Brushless 6355 Sealed Motor 8mm Shaft Sensored 170/190KV

$86.80

+

In Stock Brushless 6355 Unsealed Motor 8mm Shaft Sensored 170KV

$83.40

+

In Stock Maytech Electric Skateboard Splashproof Remote Control MTSKR2005WF IP66 2.4GHZ

$76.90

+

In Stock MTS1810AS 180A Anti-spark Switch Protection for ESC Battery

$21.50

+

In Stock V2 Upgraded Bluetooth Module for VESCTOOL Compatible Speed Controller based on V6 / V4.12 / V75_300 Hardware Based

$25.80

+

In Stock V5 Bluetooth Module Can Automatically Switch VESC Communication with Receiver or Bluetooth Module

$47.80
---