Regular price
Sale price
$3.90 USD
Unit price
per
Sale
Sold out
MTSPF7.5K V4-based Speed Controller with Aluminum Case for Esk8/Robotics/Mountainboard/L

awnmower Robot/ Camera motorized dolly
| | | | |
| --- | --- | --- | --- |
| Model No. | MTSPF7.5K | Cont Current | 100A |
| Burst Current | 280A | BEC | 5V/1.5A |
| Voltage | 3-12S Lipo (12.6V-50V) | Case Size | 71.5*45.8*18mm |
| Dustproof | Yes | Splash Waterproof | Yes |
Notice: 
Never connect one reclever to two or more V6/V75  based SUPERFOC ESCs or VESCs in an array!  Permanent damage may result from Y-PPM wiring. 
Only connect CAN L and CAN H ! GND pins and 5V should never be connected in a V6/V75 based SUPERFOC ESCs or VESC array.
Maytech Supercase 100A MTSPF7.5K comes with a heatsink case. It enables the controller to have better heat-radiation performance. Also, it protects controller from water or moisture. 
Moreover, it has soft-switching to reduce the losses in power electronic switches
Separation of low power electronics from the high power electronics, make it more reliable. 
Application: Electric skateboard, Esk8, longboard, mountainboard, offroad skateboard, ROV/ROVEEE/remote
operated vehicle, underwater robot, Underwater Robotics/underwater remotely operated vehicles, subsea robots,cablecam, broadcast, IBC2019, Ultra drones,security monitoring robots,robots for security and safety monitoring in harsh terrain, agile robots, autonomous agile robots, security robots, autonomously monitor security, combat robots, fighting robots, etc.,
Attention Points when you receive the Controller Please:
All products had been double checked and tested one by one before shipment, only if the products are working normally would be shipped out. 
When you receive the controller, please test without load and do not connect motor, first check if the controller can successfully connect to your computer, if ok, then connect to motor and you can start to adjust parameters.
Do not use switching power supply, the instant voltage when switching power supply connect to controller is very high, which would easy damage the controller.
Do not push the throttle too hard when test without load, gently and slowly speed up.
Be cautious when adjust parameters, if parameters set mistake, would also easy damage the controller.
Please must remember to change to corresponding modes when you adjust parameters, for example, the controller default mode is BLDC mode, but if you want to detect FOC mode and adjusted FOC parameters, at this time if mode in VESCTOOL didn't change to FOC mode, then when you push throttle, would easy burn the controller, same as FOC mode.
In FOC mode, ERPM suggest to control in 30000-40000; In BLDC moed, ERPM suggest to control in 50000-60000, otherwise driver IC would easy to be damaged. ERPM= motor pole pairs number * KV * Voltage

 


ERPM= motor pole pairs number * KV * Voltage
If you use UART port, the wire better do not over 0.5m or even shorter, and better use Stranded wire.
For V4 based controller:
          Do not suggest to use FOC mode, suggest to use BLDC mode. 
          If need to use FOC mode, then must use voltage under 20V.
The above are only suggestions based on the experience of our engineers. how to actually operate is up to you. Parameters for different setup is also different, please noted
Related Products: (Click the following pictures to check more products)
Maytech MTSKR2005WF New Waterproof Remote for Esk8 Only with 3 Speed Modes 
Maytech Brushless Outrunner Sensored Motors
Maytech VESCTOOL Compitable Controller:
Maytech MTSKR1712 Small and Light Cheap Remote:
The controller is the latest and greatest Open Source ESC which we use to power our Electric Skateboard Motors. It was built from the ground up with many customize-able options which were lacked from typical RC Car ESCs. It has the feature of Strong, Reliable and Progressive Electric Brakes
Maytech SuperESC is based upon the SUPERFOC ESC Open Source Project, and compatible with VESCTOOL Software. It is a highly modifiable electronic speed controller designed for DIY Electric Skateboards conversions in mind.
You can use sensorless motors to achieve smooth start-up from a stop,while traditional RC ESC's may have trouble starting. It also provides strong reliable and progressive electric braking.
Features: 
◆ STM32F4  32Bit ARM micro-controller. 
◆  DRV8302 MOSFET driver / buck converter / current shunt amplifier. 
◆  Regenerative braking. 
◆  DC motors are also supported. 
◆  Sensored or sensorless operation. 
◆  Adaptive PWM frequency to get as good ADC measurements as possible. 
◆  Good startup torque in both sensored and sensorless mode. 
◆  Duty‐cycle control, speed control or current control. 
◆  Wireless WII nunchuk (Nyko Kama) control through the I2C port. This is  convenient for electric skateboards. 
◆  Optional PPM signal output. e.g.  when controlling an RC car from a  Rasp Berry Pi or an android device. 
◆  The USB port uses the modem profile, so an Android device can be   connected to the ESC without rooting. Because of the servo output, the odometry and the extra ADC inputs(that can be used for sensors),  this is perfect for modifying an RC car to be controlled from Android  (or Raspberry Pi). 
◆  Sensored and sensorless (FOC) Field Oriented Control allows your electric skateboard to run with barely any motor noise, it auto-detects motor parameter since FW3.34. 
◆  Many safety features such as current control and temperature control features. 
◆  The motor is used as a tachometer, which is good for odometry on modified RC cars. 
◆ Adjustable protection against: 
Low input voltage 
High input voltage 
High motor current 
High input current 
High regenerative braking current (separate limits for the motor 
and the input) 
Rapid duty cycle changes (ramping) 
High RPM (separate limits for each direction). 
◆ When the current limits are triggered, a soft back-off strategy is used while the 
motor keeps running. If the current becomes too high, the motor is switched off completely. 
◆ The RPM limit also has a soft back-off strategy. 
◆ Commutation works perfectly even when the speed of the motor changes. This is due to the fact that the magnetic flux is integrated after the zero crossing instead of adding a delay based on the previous speed.
◆ When the motor is rotating while the controller is off, the commutations and the direction are tracked. The duty-cycle to get the same speed is also calculated. This is to get a smooth start when the motor is already spinning.
For more info about VESCTOOL project, pls visit:
http://vedder.se/2015/01/vesc-open-source-esc/
https://vesc-project.com
Share
View full details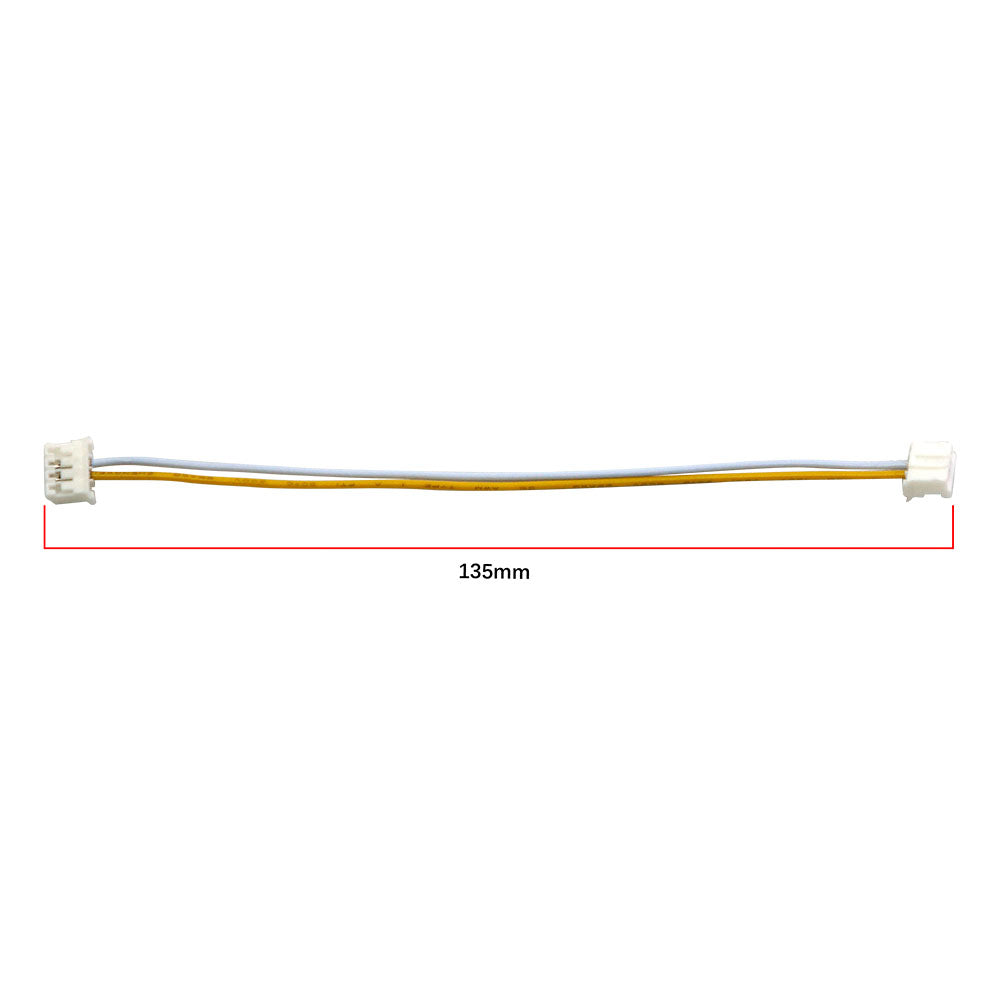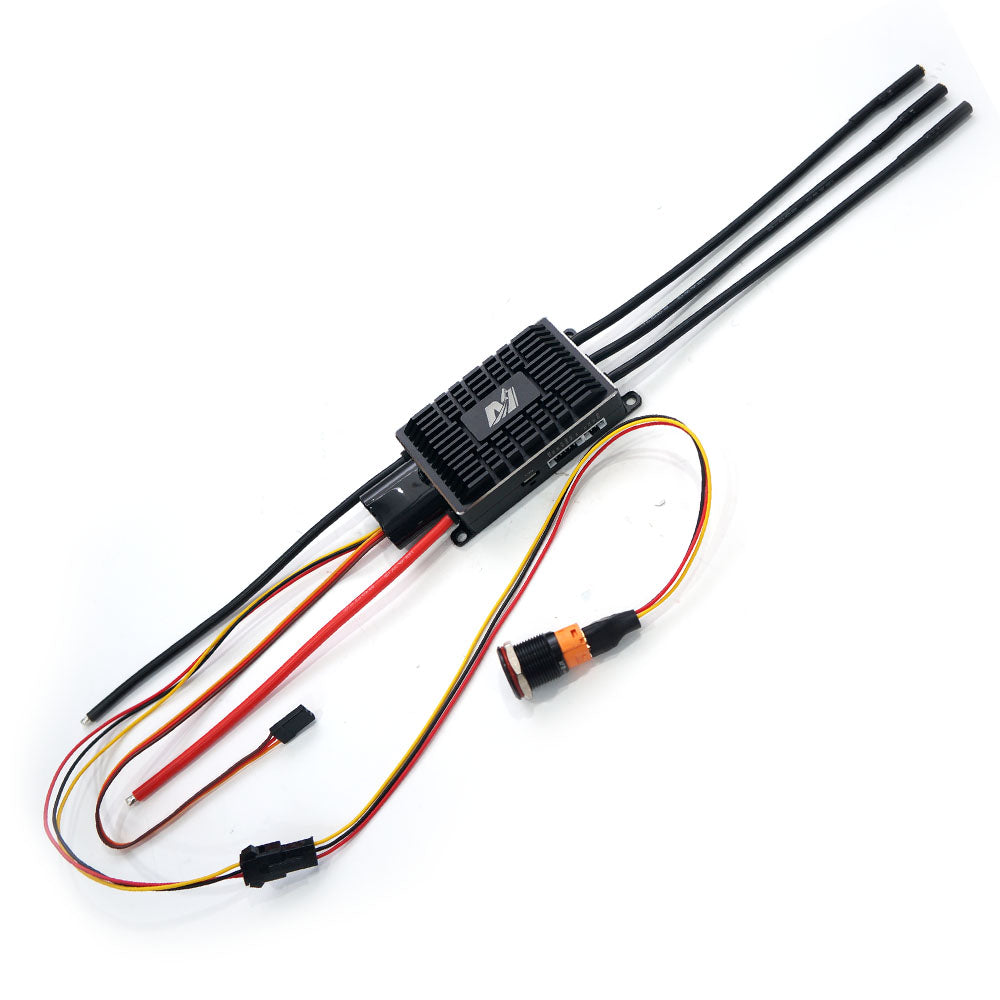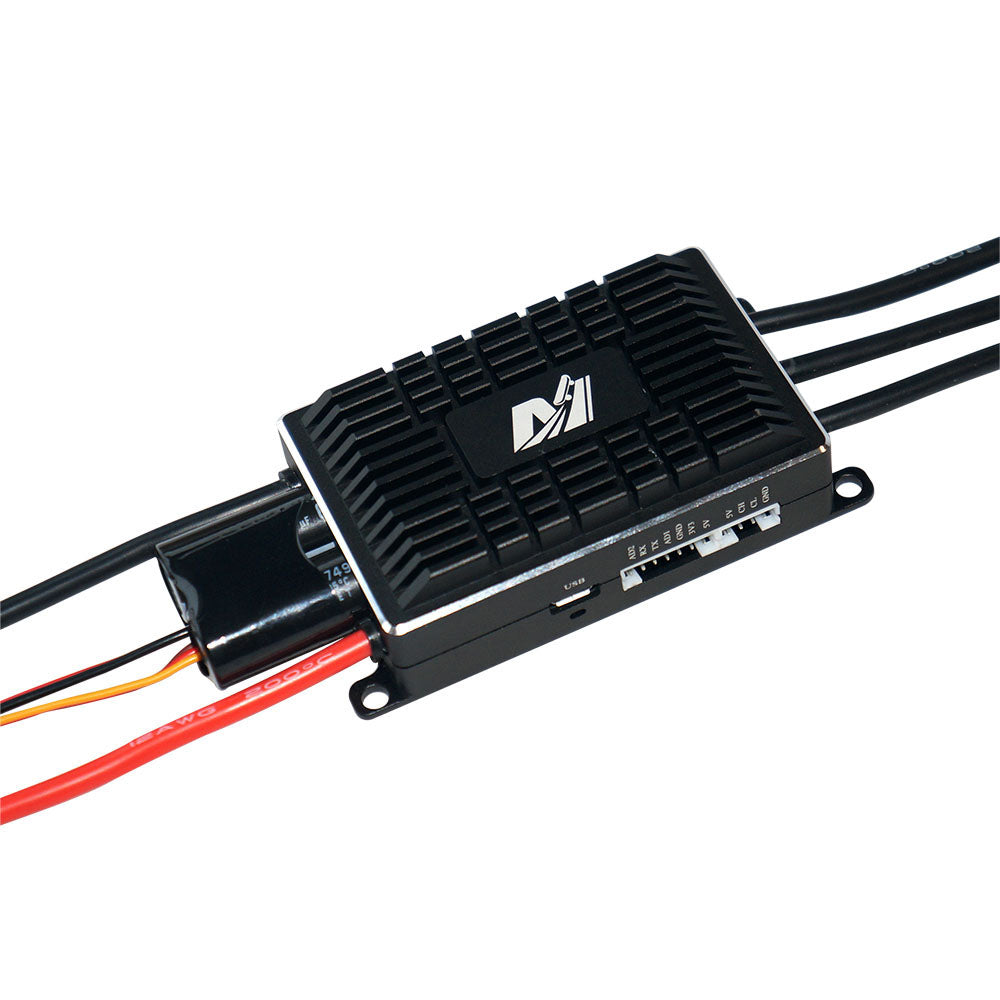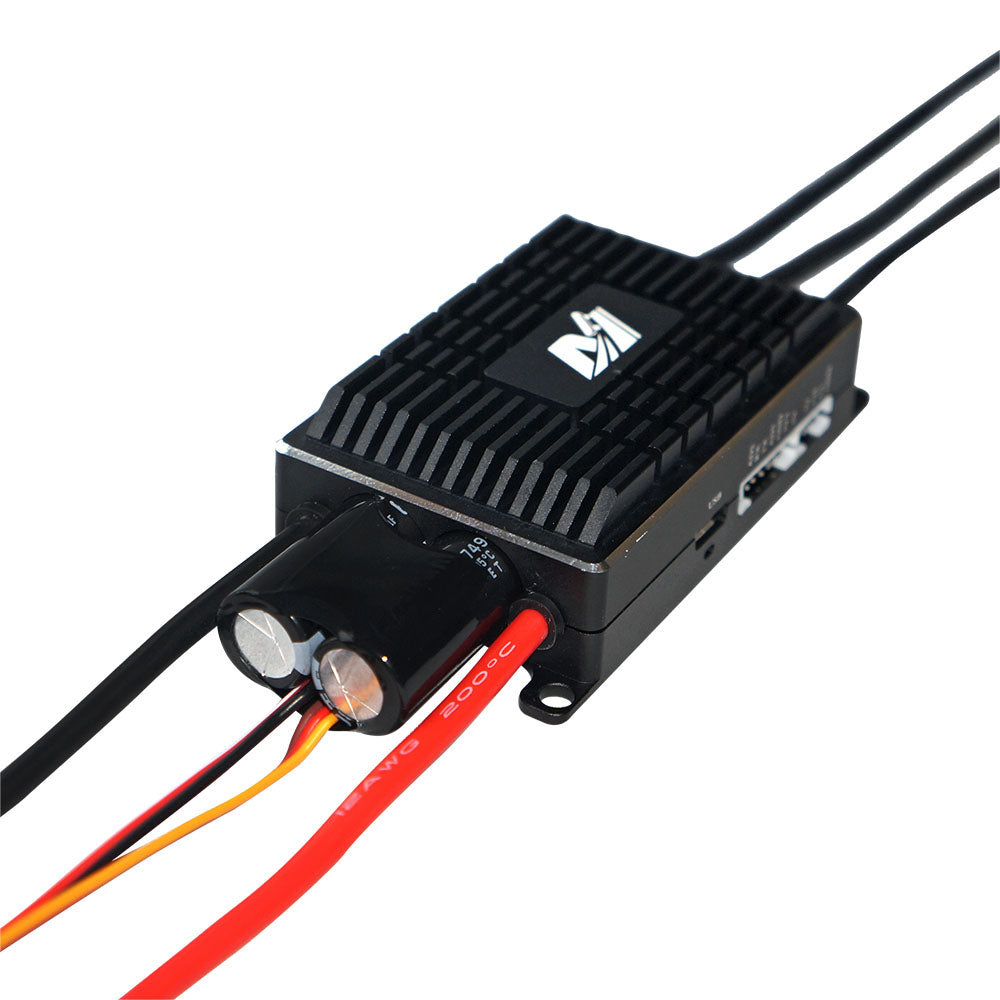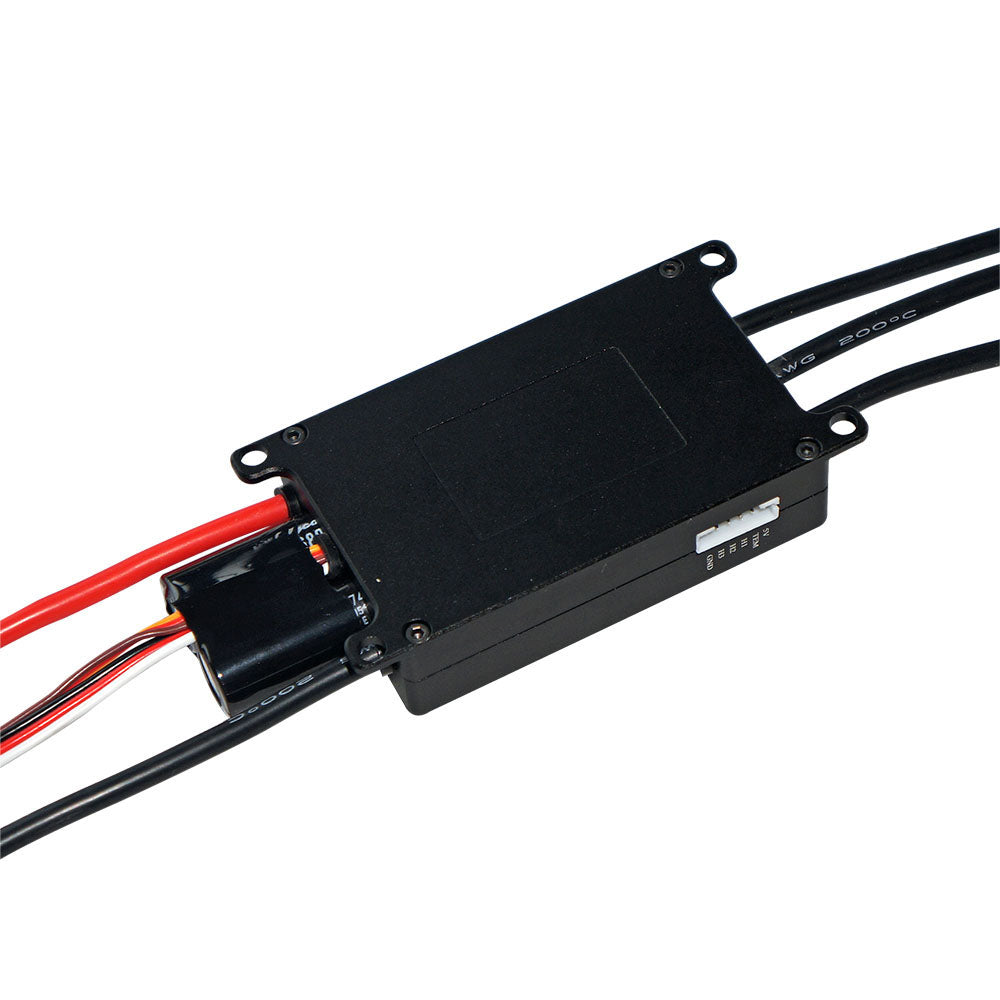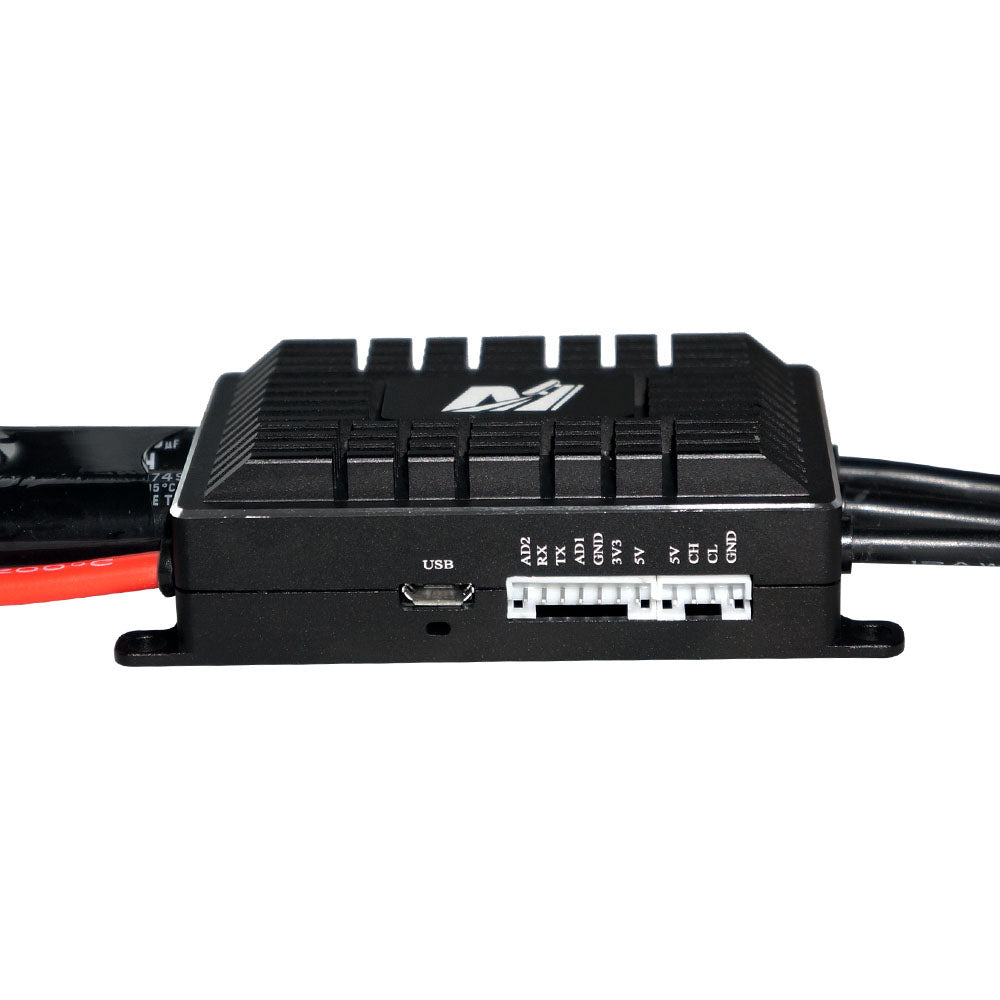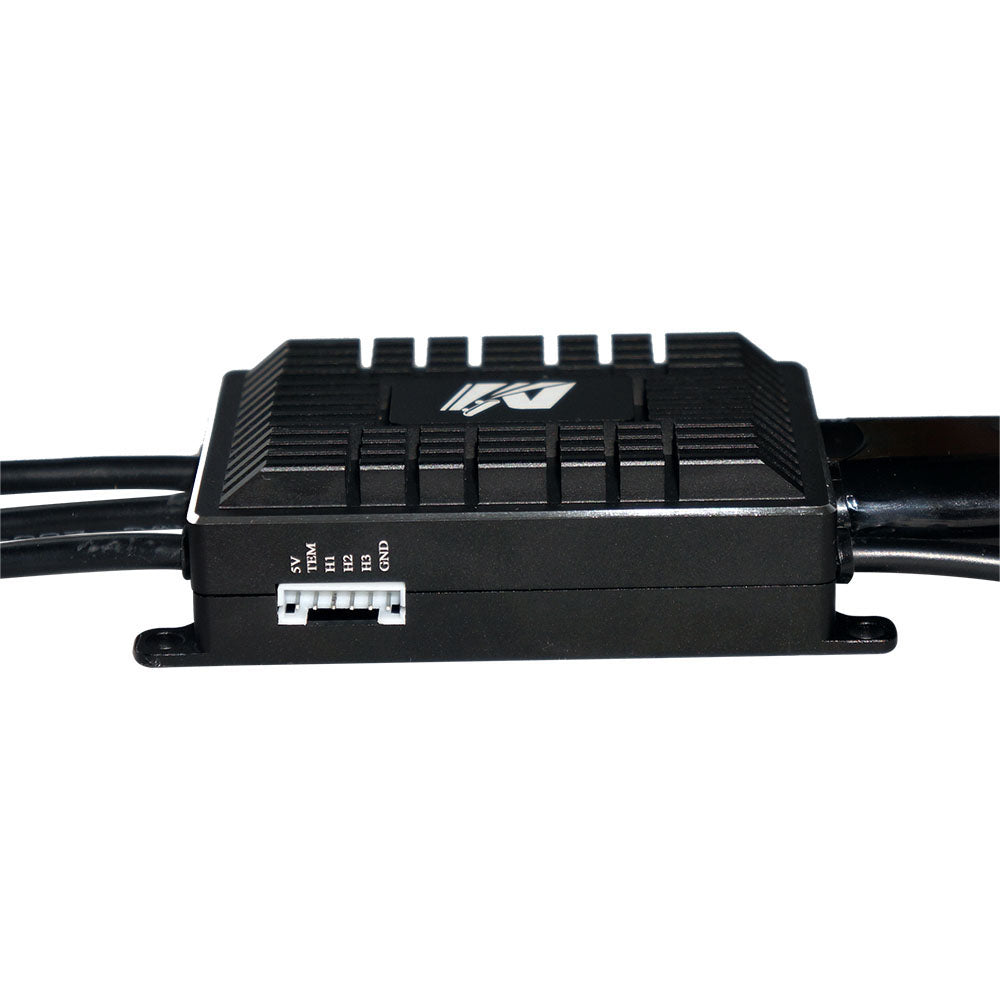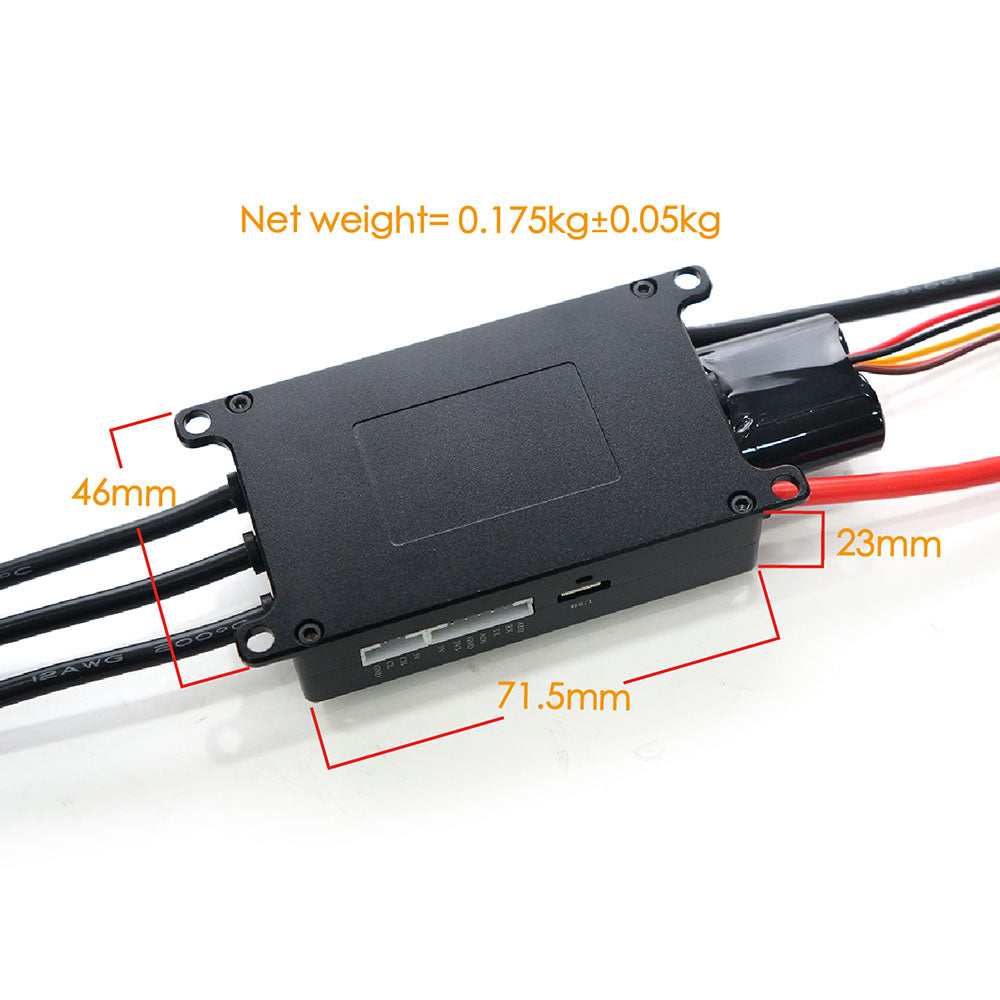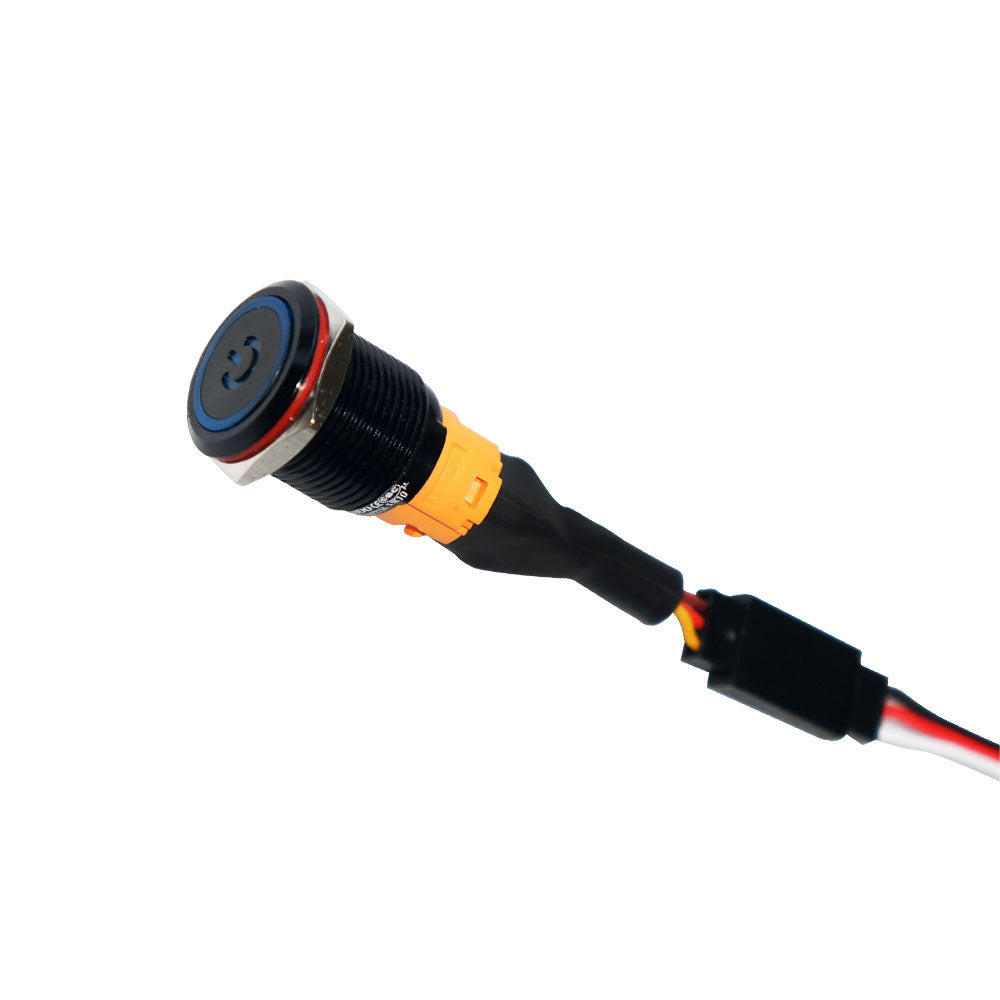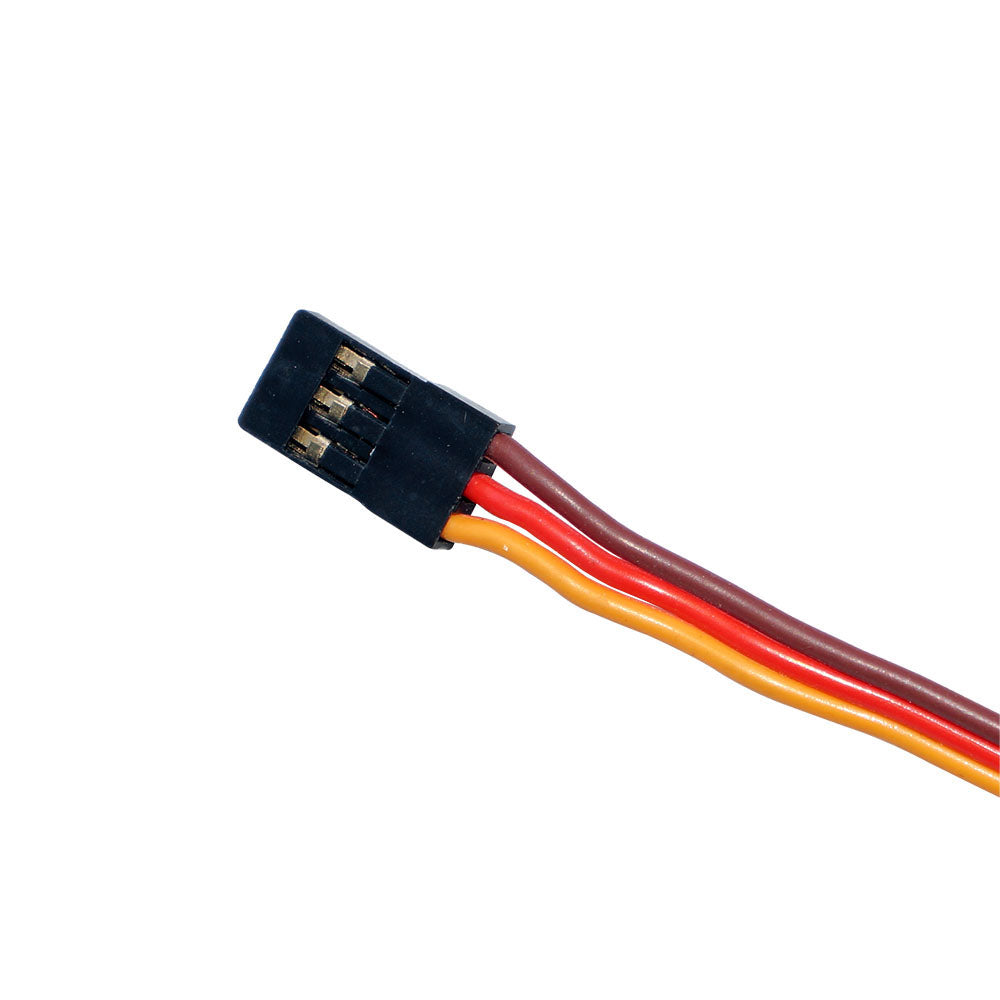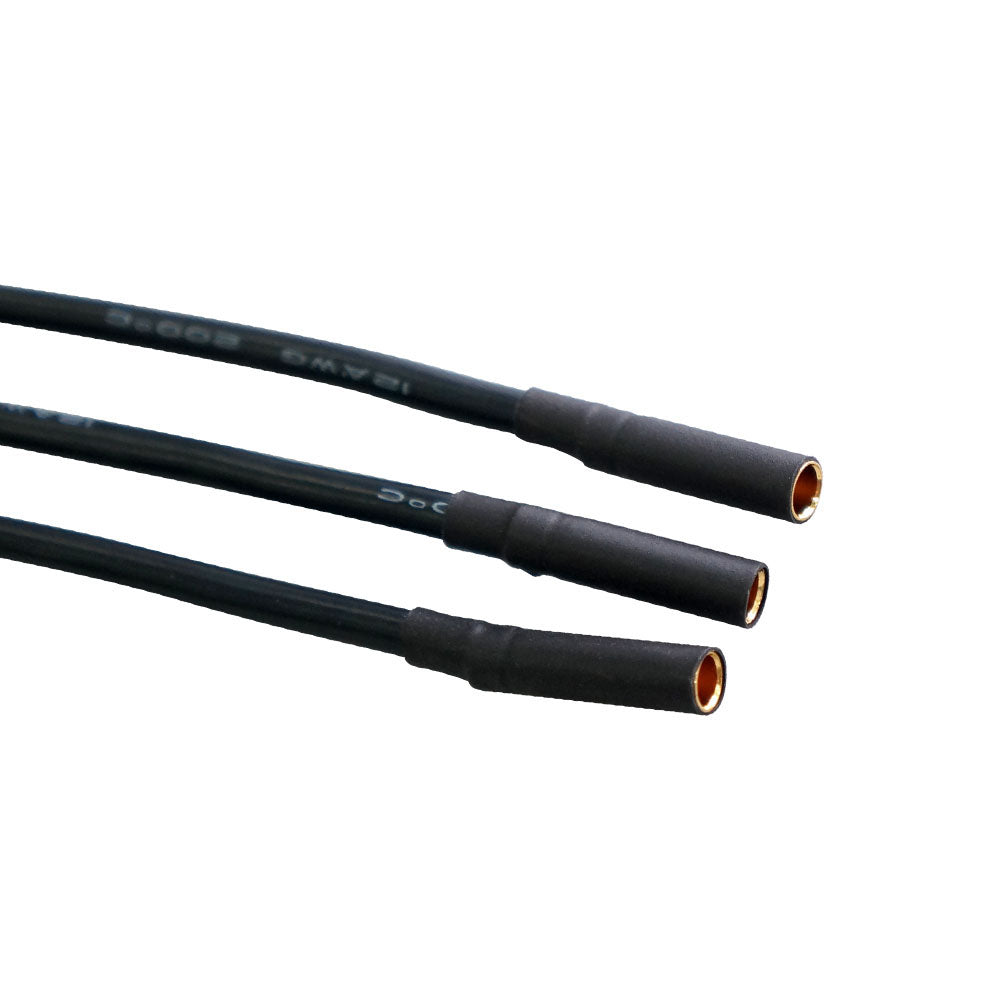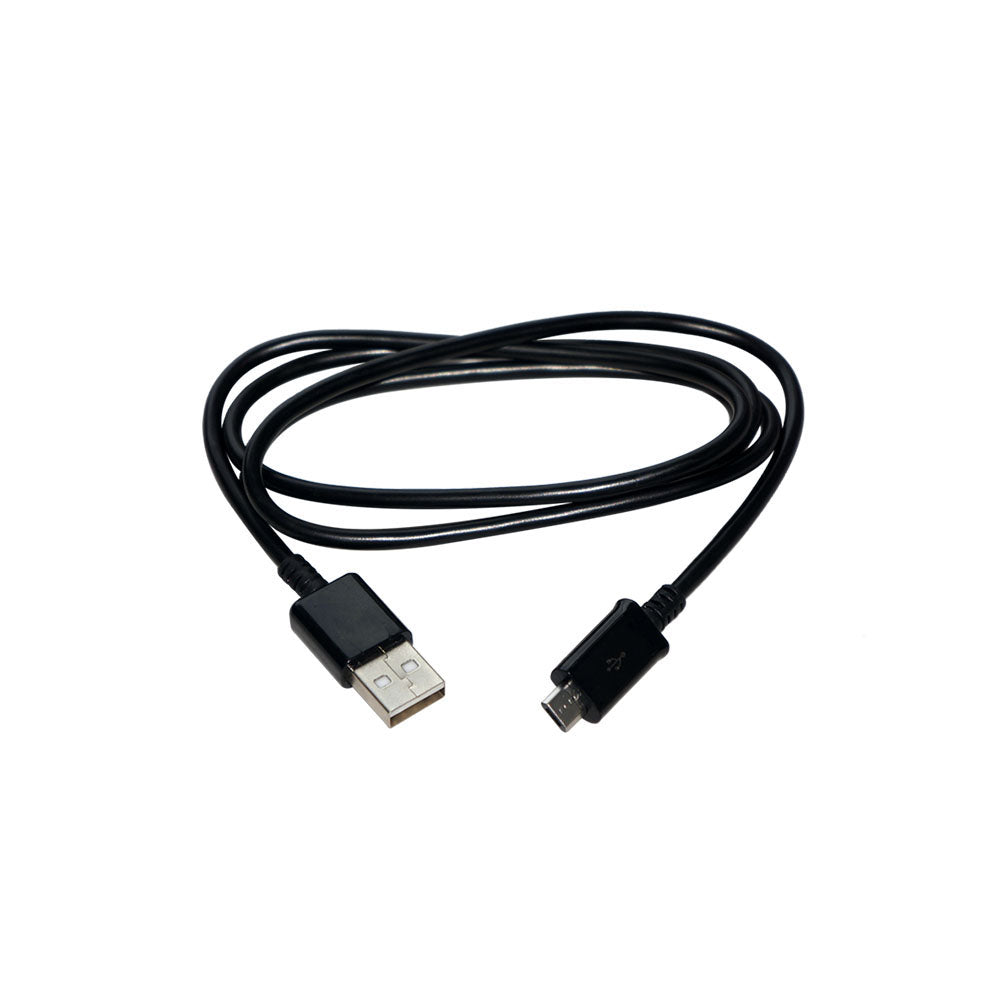 😍 Frequently Bought Together
In Stock V5 Bluetooth Module Can Automatically Switch VESC Communication with Receiver or Bluetooth Module

$47.80

+

In Stock Maytech Foil Boost VESC 100A V6 Speed Controller with Heat Fin for SUP Foil Esk8 Robots

$131.80

+

In Stock Maytech DIY Foil Boost Kit with 3.5KW 6374 Waterproof Motor + 100A V6 based VESC Controller + MTSKR1905WF Waterproof Remote

$314.20

+

In Stock Brushless 6880 Sealed Motor 10mm Shaft Sensored 70KV 190KV with Big Ball Bearing

$109.80

+

In Stock Brushless 6374 Sealed Motor 10mm Shaft Sensored 170/190KV

$98.80

+

In Stock Maytech Electric Skateboard Splashproof Remote Control MTSKR2005WF IP66 2.4GHZ

$76.90
---