Maytech History
MayTech Innovations Co., Ltd. established in 2007, with over 16 years of development and manufacturing with state-of-the-art PMSM/BLDC motor control solution.
Brushless motors (inrunner/outrunner/sensored, sensorless/waterproof/watercooled), speed controllers (VESCtool compatible Super ESCs) and wireless hand remotes are main products. They are popularly used for for water sports, power tools, aerospace applications, robotics, electric skateboard, electric surfboard, electric tools, electric bike, RC boats, etc.
Our commitment: Offer the best possible products, with the most reasonable price.
Our slogan: Invent for better control.
Founder
Eric Sun and Fred Xu, they were graduated from the same university which strengthened in electronics and engineering technology. With the aim of developing more intelligent and qualified radio-controlled products, they established Maytech innovations company in 2007. In 2008, Dr. Wolf joined the engineering team, with the strength of electronics professionals.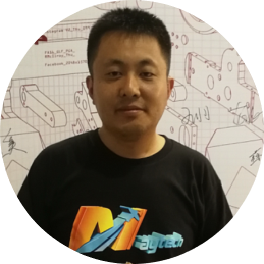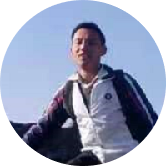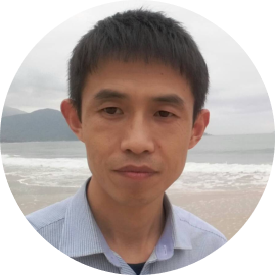 ERIC SUN                                                            WOLF                                                                                    FRED XU
Engineering Team
Maytech has 5 professional staff in R&D Team with over 10 years' experience in electronic control and mechanism, keep researching and developing new products.
They are curious, serious and proactive in technicians, with the concept of designing suitable products for market with reasonable cost. Till now, the team have devoted in developing and designing brushless motor and controller system over 13 years.
Where is Maytech located?
Maytech office located in SHANGHAI. Why Maytech office located in SHANGHAI?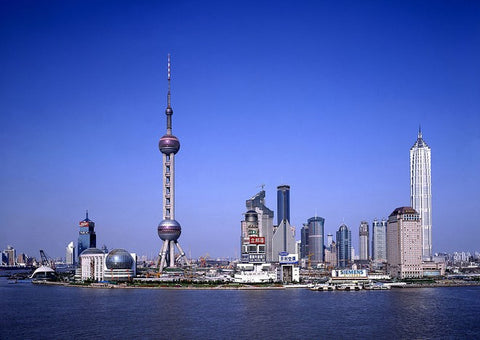 SHANGHAI, the most modern and dynamic economic city in CHINA. Many young energetic people all over China come here. To communicate with our worldwide partners, fluent foreign languages are basic. We can find such qualified staff easier in Shanghai.

Also, in 2007, more international air flights landed in Shanghai international airport. It is more convenient to pick up our customers when they visit us.

Third, it has the most engineering talents markets, enable us to find the suitable staff at the shortest time

Fourth, it has the most mature market policy, enable company to develop at the stable condition

The last but not the least, it has good economic environment, not so much copycats as in GUANGDONG.
How about Maytech factory?

Maytech formed its factory in SHENZHEN in 2008, with mainly 2 production lines. One is controller, the other is motor. Why we built our factory in ShenZhen, not in Shanghai?



Firstly, Shenzhen is very near to Hongkong. Hongkong, as an important transit trade port in China, makes it easier to import original electronic components to Shenzhen.

Second, GUANGDONG has lower labor cost than SHANGHAI. This cost is the key factors to price. So in order to give our distributors more profits, we located our factory in GUANGDONG.

Third, Shenzhen has much lower land cost than Shanghai. The factory needs large space for many big machines and production lines.

Fourth, Shenzhen officials have better and more feasible policy for factory production.

Till now, it is about 120 workers in our factory. 65 workers in motor, 55 workers in speed controller and servo production line.

The extensive experience and rigorous processes guarantee best performance, quality and cost effectiveness.
Main Products

Brushless ESCs,
Motors,
Remotes,
Servos and Propellers for electric skateboards/surfboards, radio-controlled(R/C) models, UAV drones, electric tools, watersports, etc. All our products are CE, RoHS certified.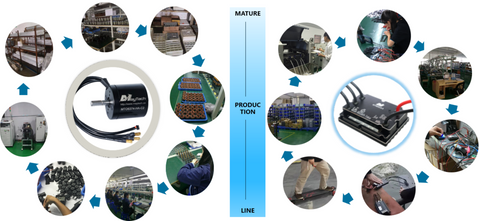 All our products design and development are done by our own engineers and skilled staff. Till now, we have the most comprehensive production line for Motors, ESCs, propellers, servos, etc.. Quality control is strictly maintained.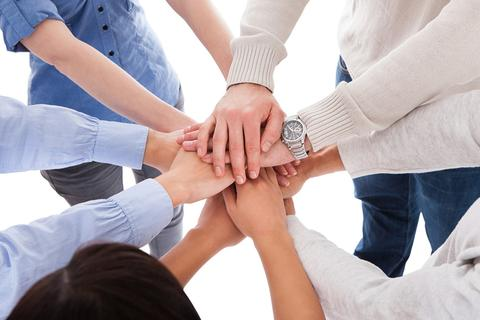 Please contact us if you have any requirement, advice about our products, service and company. 
Email: service@maytech.cn
skype: maytechchina
facebook: maytechinnovation
Tel. No.: 0086-21-56165310
We welcome your visit. Hope to enter partnership with you.