Regular price
$25.80 USD
Sale price
$23.22 USD
Unit price
per
Sale
Sold out
In Stock V2 Upgraded Bluetooth Module for VESCTOOL Compatible Speed Controller based on V6 / V4.12 / V75_300 Hardware Based

Application: Electric skateboard, electric longboard, motorized mountainboard, efoil, surfboard, boat, etc., 
Diaplay: Voltage, current, temperature , etc.,
Model No.
MTBLEV2 V2 Version
With 3 LED Lights status
power, communication, database
Compatible Controller Hardware
V4 / V6 / V75 based SuperESC 
Compatible Software

VESCTOOL App
Frequency
2.4Ghz
ARM Processor
ARM Cortex-M0 32 bit processor
256kB flash&16kB RAM
PCB Size
41mm x 21mm
Net Weight
5g
Antenna Length
90mm
Default connector on the bluetooth module is 8pin 2.0mm pitch, we match a 7pin 2.0mm pitch connector in the package, you can change on your own if your VESC is 7pin 2.0mm pitch port. 
1. The bluetooth is developed for communication between controller and VESCTOOL via BLE, to display parameters on mobile phone, so you can monitor real time parameters on app easily. 
2. Motor current, duty cycle, ERPM, motor power, motor temperature, battery voltage, battery current, MOS temperature, charging current, charging power, etc., are able to display through the bluetooth module. 
3. You can adjust parameters for motor settings, Including General, BLDC, FOC, PID controllers, etc informations. 
4. It supports VESCTOOL Compatible controller based on V4, V6.0, V75_300 hardware, please choose the correct hardware version of your controller, we will match compatible cable for you. 
5. Firmware is updatable. 
VESCTOOL Compatible Speed Controllers: 
Share
View full details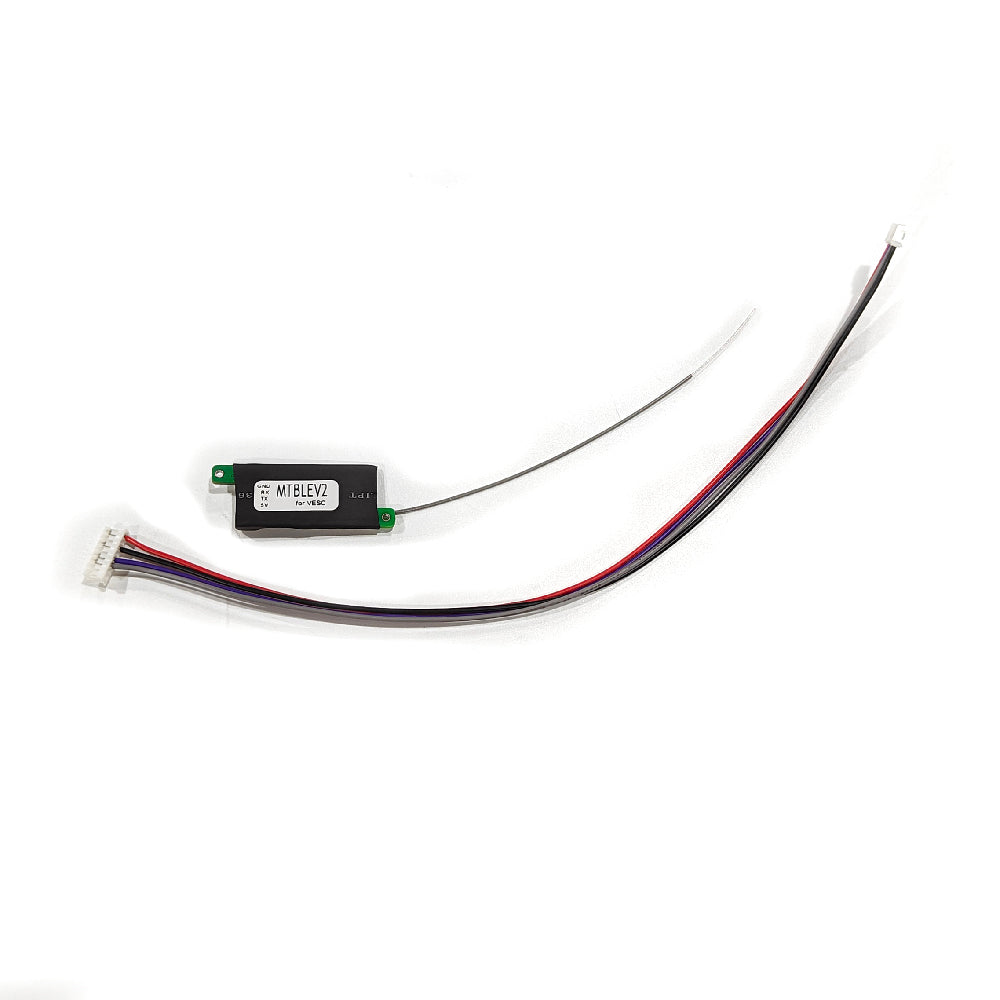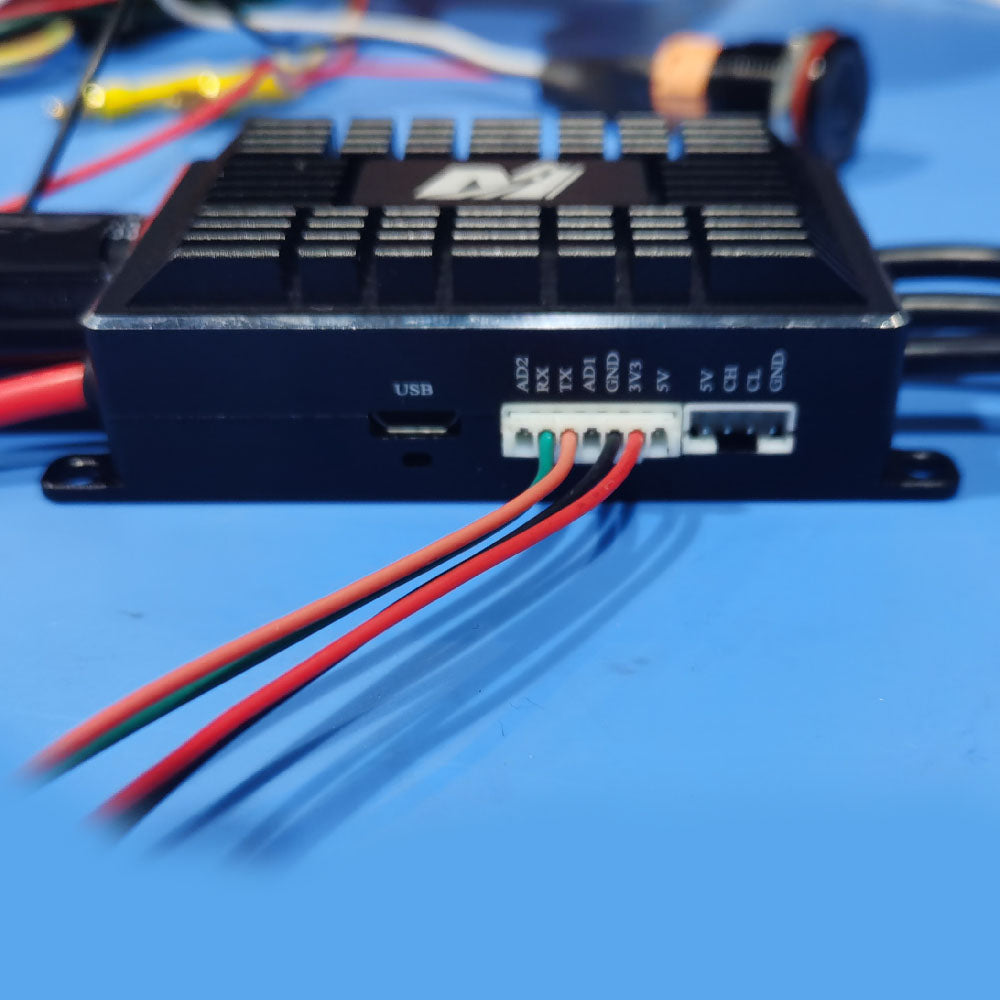 😍 Frequently Bought Together
In Stock V5 Bluetooth Module Can Automatically Switch VESC Communication with Receiver or Bluetooth Module

$47.80$43.02

+

In Stock 2pcs / 5pcs MTSPF7.12K V2 Max 75V 200A V75/300 based Speed Controller SUPERFOC ESC

$1,136.90$1,023.21

+

In Stock 2pcs/ 5pcs MTSPF7.5HK 300A 75V based on V75/300 SuperESC Watercooled Speed Controller

$519.00$467.10

+

In Stock Buy One Get One ! SuperESC MTSPF50A V4 based 50A Speed Controller 12S Lipo 50V

$109.90

+

In Stock DIY Foil Boost Motor 6374 Waterproof Outrunner 150KV Sensorless Motor for Electric Propulsion System Power Assist Efoil

$120.90$108.81

+

In Stock Maytech Foil Boost VESC 100A V6 Speed Controller with Heat Fin for SUP Foil Esk8 Robots

$141.70$127.53

+

In Stock Maytech IP67 Waterproof Remote MTSKR1905WF Controller for Esk8/ Esurf/ Efoil

$99.90

+

In Stock MTS1810AS 180A Anti-spark Switch Protection for ESC Battery

$21.50$19.35

+

In Stock MTSPF7.5RK 50A 75V V75_300 based Speed Controller SUPERFOC Round Shape VESC

$270.20$243.18
---