Regular price
$2,307.00 USD
Regular price
Sale price
$2,307.00 USD
Unit price
per
Sale
Sold out
Electric Hydrofoil Set with Brushless Waterproof DC Motor 70182 100KV Sensorless Motor Mast Wing Combs 7 1/4 x 6'' Prop with 304 Stainless Steel Guard
This kit includes below items: 
1x Efoil Mast
1x Efoil Wing
1x 70182 100KV Sensorless Motor with 7.25*6 inch Propeller with guard
1x MTSKR1905WF IP67 Waterproof Remote (Optional)
1x MTSF300A-WP Waterproof 300A ESC (Optional)
Notice Before Order: 
1. Because the ESC max voltage can be used is 14S Lipo (58.8V), so this kit can use max voltage is 58.8V. 
2. MOQ for producing this set is at least 10 sets and the price is 10sets price, but considering you may not be able to order 10sets at a time, so can order together with other customers, when total order number reach to 10 sets, we will arrange production soon and ship your order asap when it's ready. 
3. If you don't want to wait for group buy production, 1set can also make, but price is higher, contact us agnes@maytech.cn to get more information. 
Motor: MTI70182 100KV Waterproof Brushless Inrunner Sensorless Motor
-ESC: MTSF300A-WP Waterproof & Watercooled 300A ESC Speed Controller Internal/ External MTSRR1905 Receiver
Model No.:  MTSF300A-WP
Cont Current: 300A
Max Current: 1000A
Waterproof Rank: IP68 Waterproof
Watercooling: Yes, with
Input Volt: 6-14S Lipo (24V-58.8V)
BEC: Internal with 18-75V convert to 5V DC-DC Module
Signal Format: PWM (PPM)
Signal Output: 1-2ms
Case Material: Alloy aluminum case
Connector: Standard is 8.0mm golden female connector on motor cable side, battery size is not with connector, with IP68 waterproof case for connector. 
How to choose ESC Version?
1) MTSF300A-WP

 with Internal Receiver

:
Can only work with Maytech remote MTSKR1905WF, the wiring had been wired by our engineer, more convenient to use. 
If you put the ESC near the top of your board and can lead the receiver terminal out of water, then you can choose this version.
(Standard lead out antenna length is 10cm, we also have 1m antenna and 3m antenna, if you need to put longer antenna into the ESC, please order the antenna length you need here: 
1m/3m Antenna
 , leave a note that you want to put longer antenna into ESC)
2) MTSF300A-WP 

No receiver

: 
Can work with other receiver and remote, more flexible. If you will put the ESC at the bottom of your board and underwater, suggest to choose this version.
Questions You May Ask:  
Can I put the ESC underwater directly? Is it ok to work in sea water?
     --Yes, the ESC is with waterproof case, you can put underwater directly, it can use work in sea water, but because sea water has corrosion, to expand the ESC lifespan, please use fresh water to clean the sea water on the surface, and put the ESC for all dry for next time use. 
I don't want to put the ESC underwater directly, what should I do?
    --If you don't want to put the ESC underwater, don't worry, it's also watercooled, you just need to connect a water pump to cooling the ESC. 
PS: The antenna terminal must be lead out of water, so please choose suitable version according to your needs.
-Remote: MTSKR1905WF IP67 Waterproof Remote for Esurf, with PWM & UART Receiver
Item
MTSKR1905WF (V2)
Waterproof Rank

IP67 Waterproof with 2 Layers Nanometers Coating

Control Mode

Esk8/Esurf

Signal

PWM (PPM)

Double Source Power Supply

Accept 5V power by ESC built in BEC or 

extra 5V power

Firmware Updatable

Yes

Control Pump

Yes (Relay Switch)

Control Light

Yes (Transistor Switch)

Set Safety Button

Acceptable

Brake Button

Yes
 

Cruise Control

Yes, in Esurf mode

Wireless Charging

Yes

Accessories

Charging Pad; Receiver;    

 3pcs Dupont Cables
-Propeller: 7.25*6 inch propeller
-Propeller Guard: 304 Stainless Steel with stoving varnish processs
Share
View full details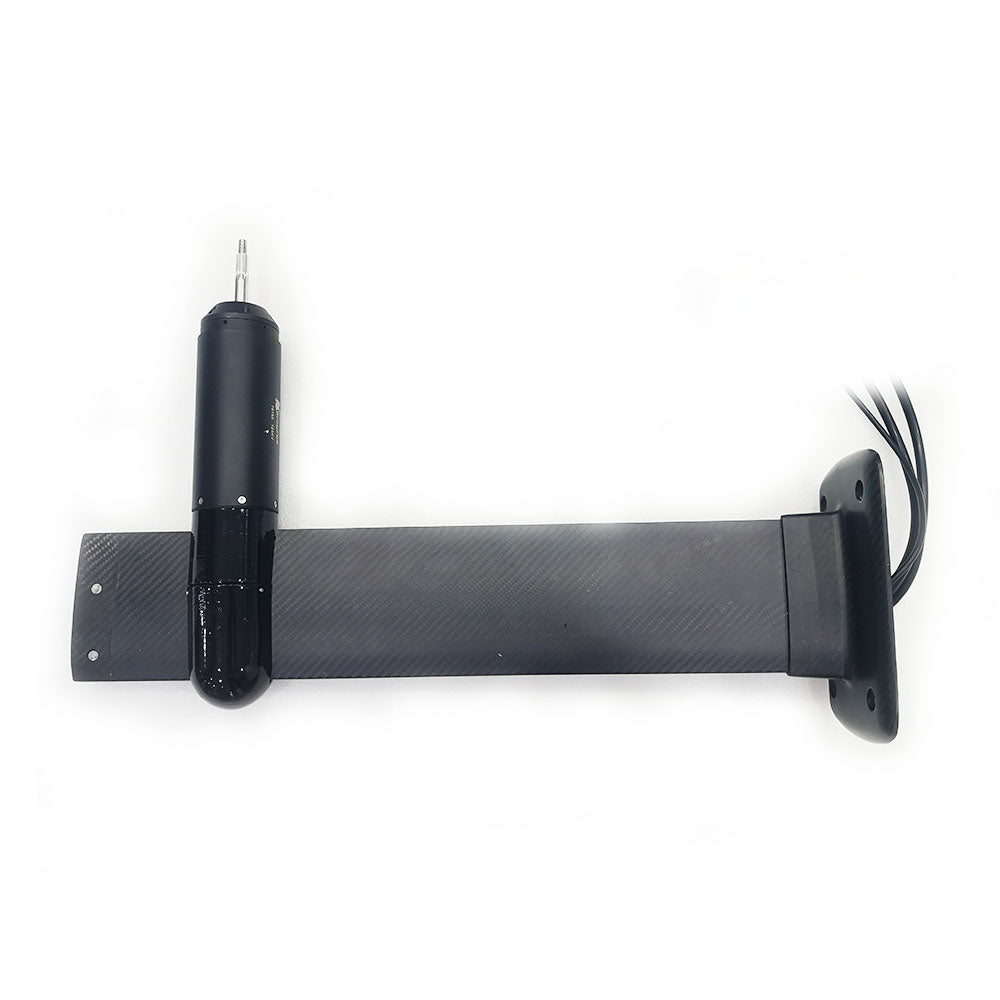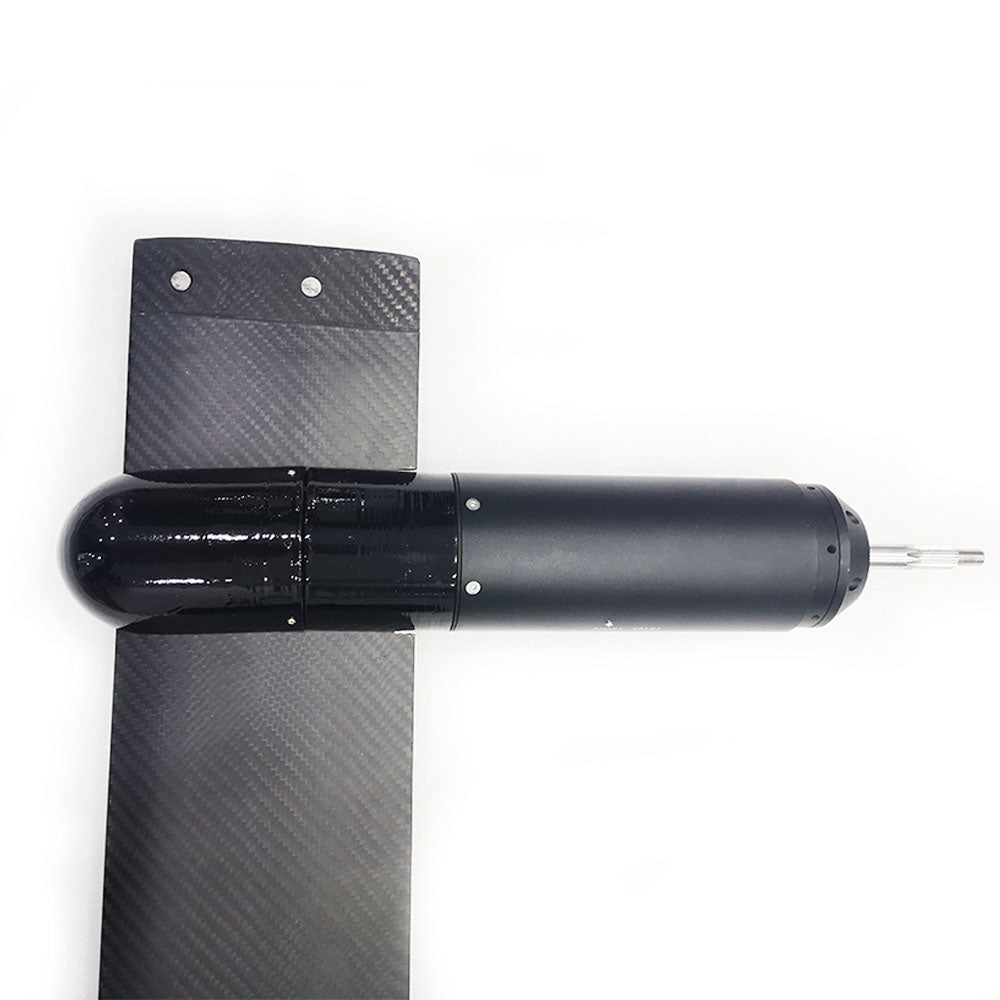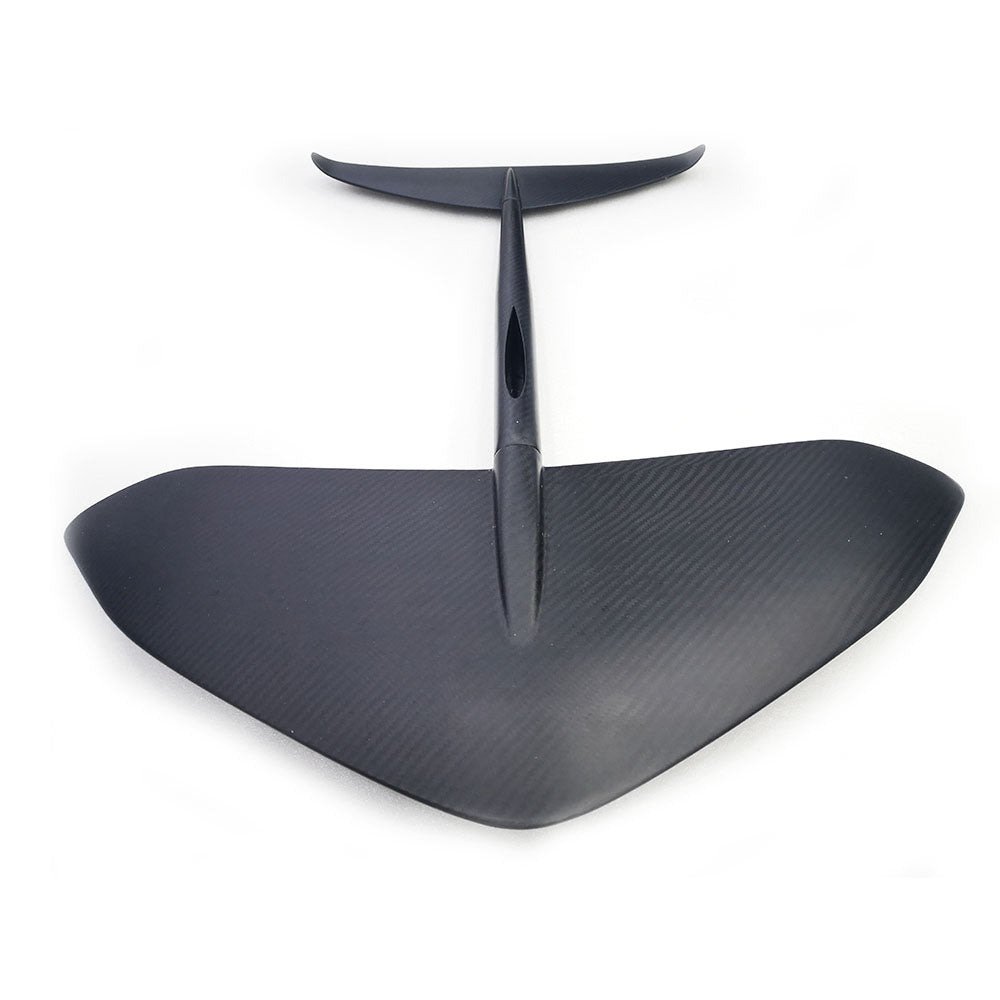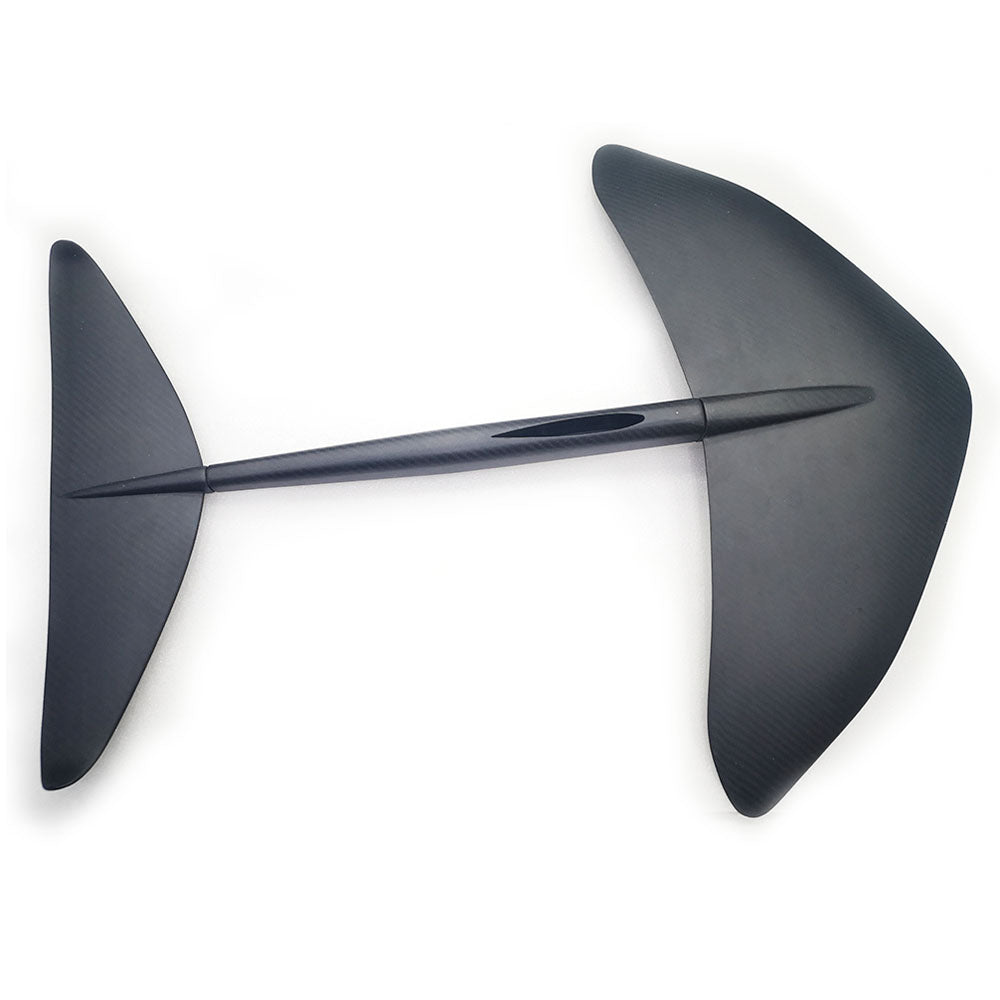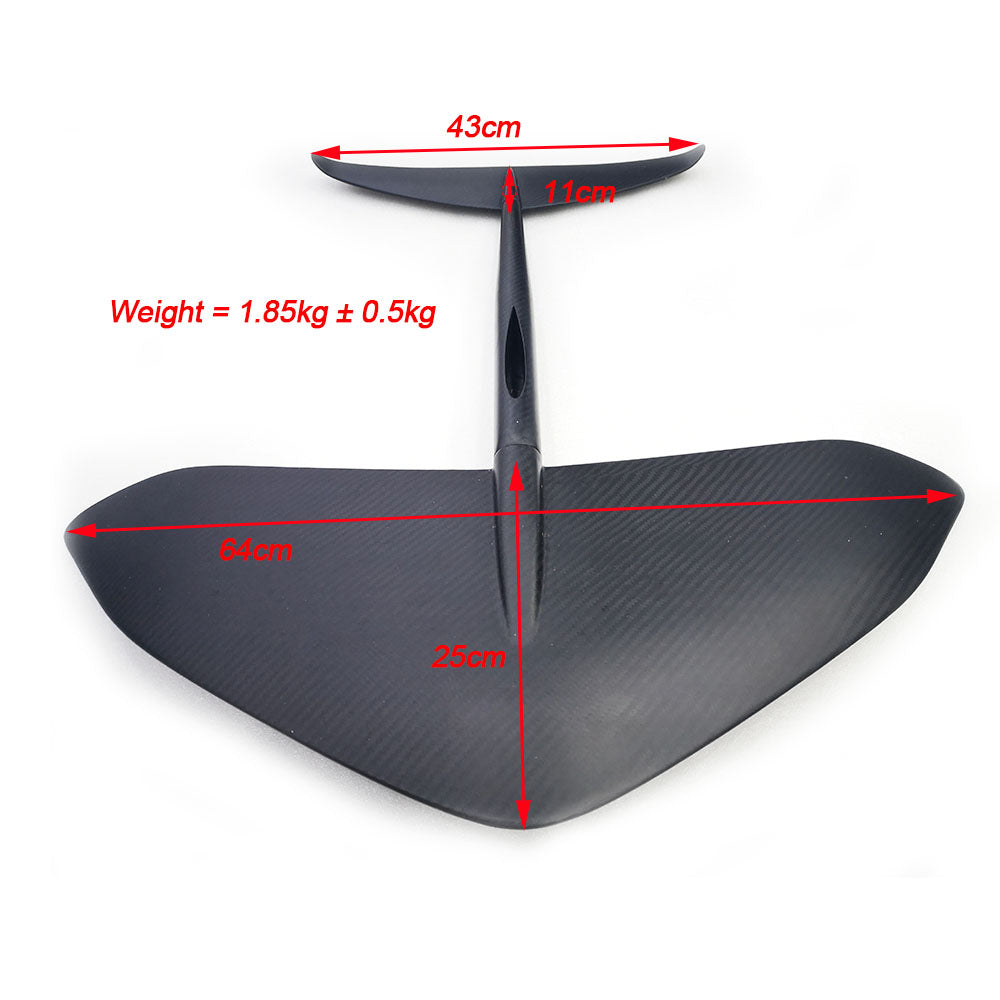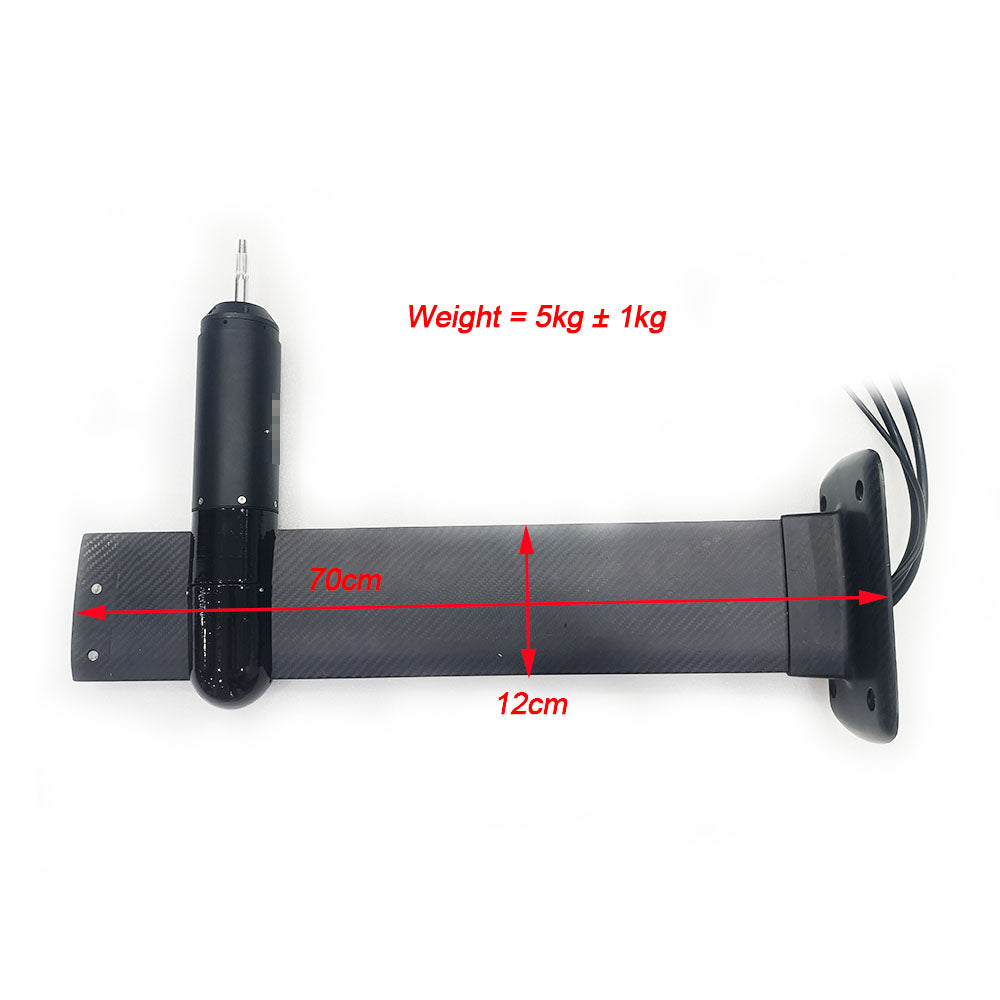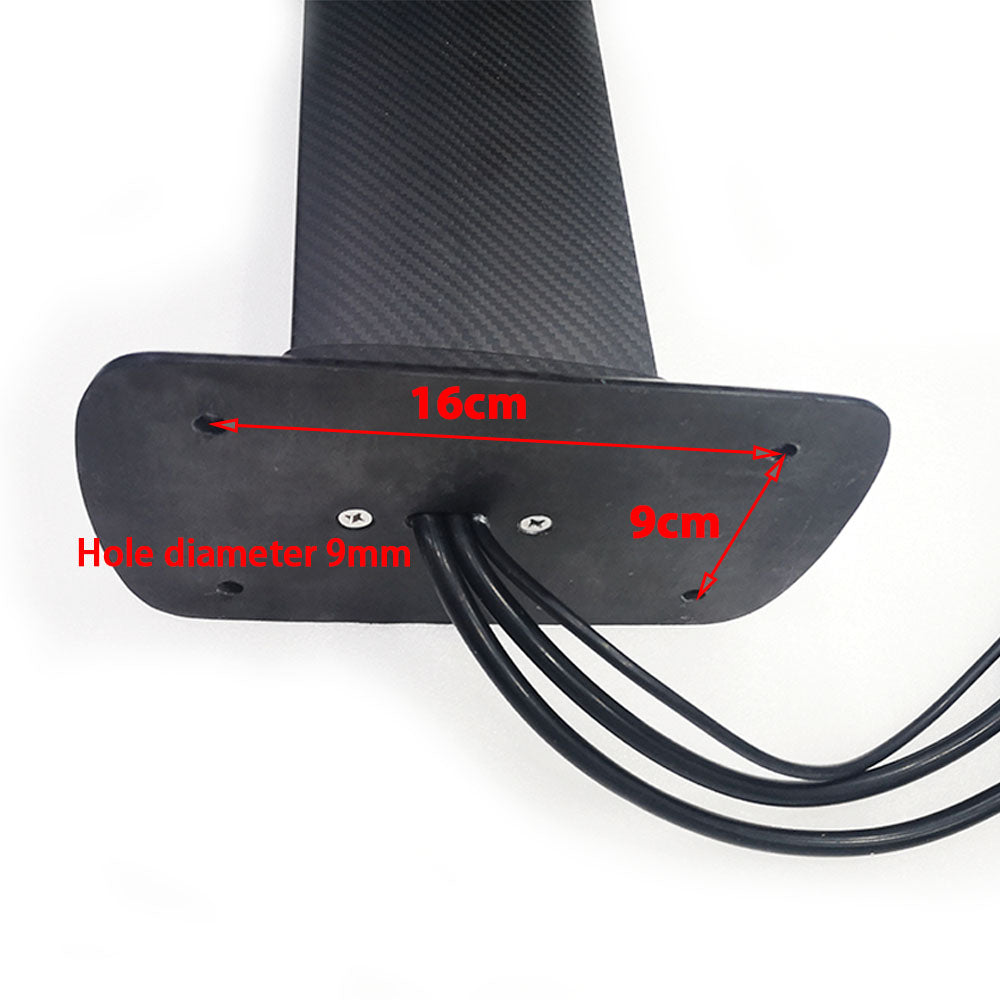 😍 Frequently Bought Together
Group Buy Price: Efoil Set: Mast + Wing + 70182 9KW Motor + 7.25x6 inch Propeller + Propeller Guard

$2,307.00

+
---