Regular price
Sale price
$76.90 USD
Unit price
per
Sale
Sold out
Maytech MTSKR2005WF IP66 Splashproof Esk8 Remote Electric Skateboard Elongboard Hand Remote with 3 Speed Modes

Notice:  ​
This remote is splashproof, can only use for electric skateboard, mountainboard, elongboard, please do not use for any water sports, otherwise all consequences are at your own risk. 
If you want to use for water sports, then please order our MTSKR1905WF IP67 waterproof remote Here>
Specifications: 
Model No.
MTSKR2005WF (MTSKR20WFV2)
Waterproof Rank
IP66 splashproof
Speed Display
Yes
Throttle and brake  Display
±100%
Speed Mode

3 speed modes, each mode can adjust speed from 1%-100% throttle

Charger

QC 2.0 wireless 

Display Screen

OLED yellow & blue screen

Throttle and Brake Signal Output Range

1.5ms-2ms for throttle;

1.5ms-1ms for brake

Voltage Display

Remote & main battery voltage level (lithium iron; lithium ion battery optional)

Telemeter Data by Receiver

Motor RPM; main battery voltage

Telemeter Data by VESC
ESC voltage/ current/ temp; Motor temp/ RPM
Triggers
2x high senstive triggers
Wireless Frequency
2.4GHz wireless with 40 channels
VESC Control Mode
Duty Cycle/ Current Mode
Travel Mileage
Yes
Receiver Built-in Switch for Esk8 Light / Esurf Water Pump

1x 30V 3A mechanical relay switch; 

1x 20V 2A transistor electronic switch

Accessories
Wireless charging pad; receiver; 3pcs dupont cable
Compatible ESCs
VESCTOOL/ Focbox/ Other PWM ESCs that has same signal output range with the remote
Application
Only for Electric skateboard, elongboard, mountainboard 
Features: 
1. Display speed (km/h or mph) in Esk8 mode (for electric skateboard)2. Display voltage in V, current, temperature when work with VESC based controller
3. Display RPM (by 3 ways, hall sensor, VESC, motor wire)
If your surrounded has strong magnetic interference, the signal might easy get lost, suggest you order the version with 1m or 3m Extend Antenna Here >
1. This remote only has Esk8 mode, and it's just normal waterproof, can only work for electric skateboard, please do not use for Esurf.
2. The receiver is not waterproof, please keep the receiver away from water, otherwise the receiver would easy to have short circuit problem.
3. Please attention when weld wire on the receiver or when using, each 2 pins do not touch each other, otherwise would easy to burn the receiver.
Go to the following Youtube Links to check the remote instruction videos:
1. 3 Speed Mode Setting

: 
https://youtu.be/bSyG4k-D76U
2. Remote Main Battery Display Setting:
https://youtu.be/ibd0431_NSg
3. Sub-menu 7-14 Settings:
https://youtu.be/O8IgYdbT2-A
Wiring Diagram with VESC: 
t the ports according to the functions you need, no need to connect all ports. 
1. PWM_T, +5V, GND (Receiver) - PWM, +5V, GND (VESC): Remote and VESC communication;
2. BAT(Receiver) - Positive Pole (Main Battery): Display main battery bar;
3. Receiver TX & RX cross connect with VESC RX & TX: UART, can display speed and distance, also voltage, current, temperature values
4. Relay Switch: To control Pump
5. Transistor Switch: To control light
6. Any of the three hall wires to Hall port: Display speed and distance
7. Any of the three motor wires to MOT port: Display speed and distance.
Above shows 3 ways to display speed and distance, you can choose one way for connection if you need this function.
Above functions also need to combine with your settings in remote, just check manual and instruction.
Recommended and Related Products:
Share
View full details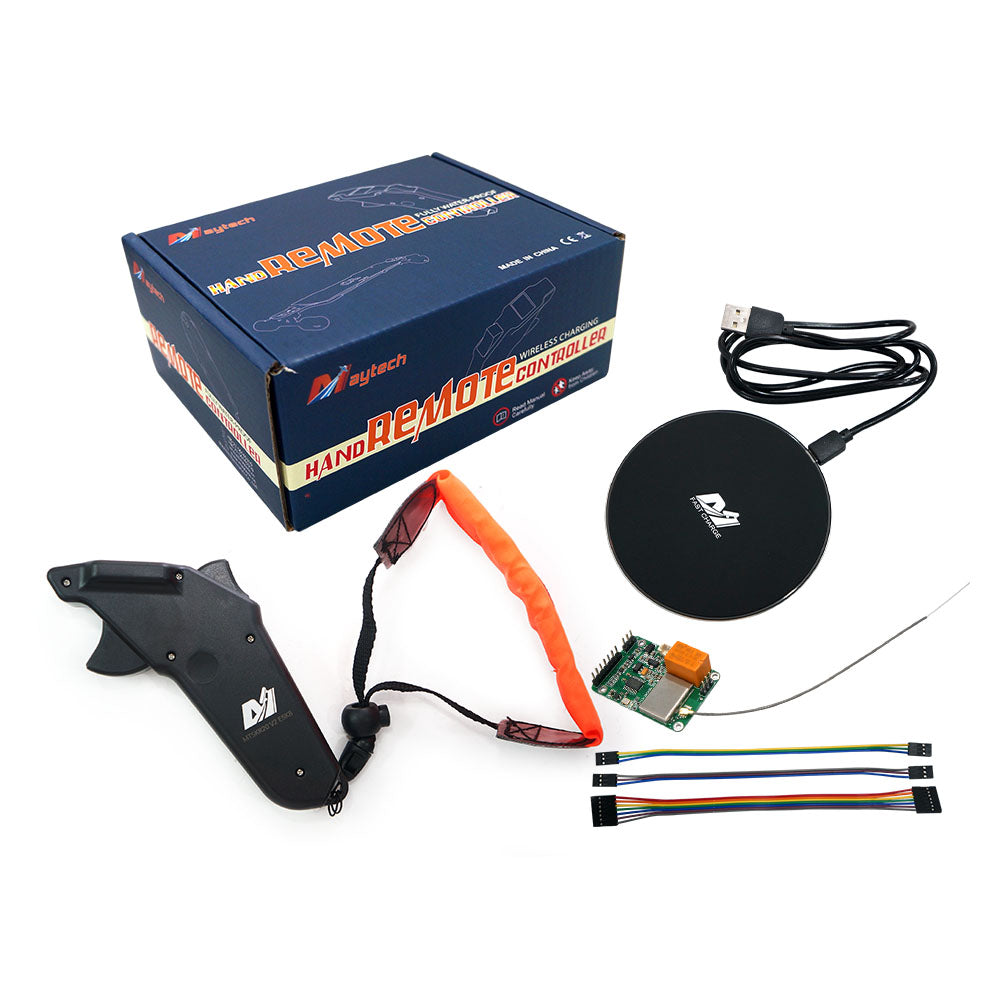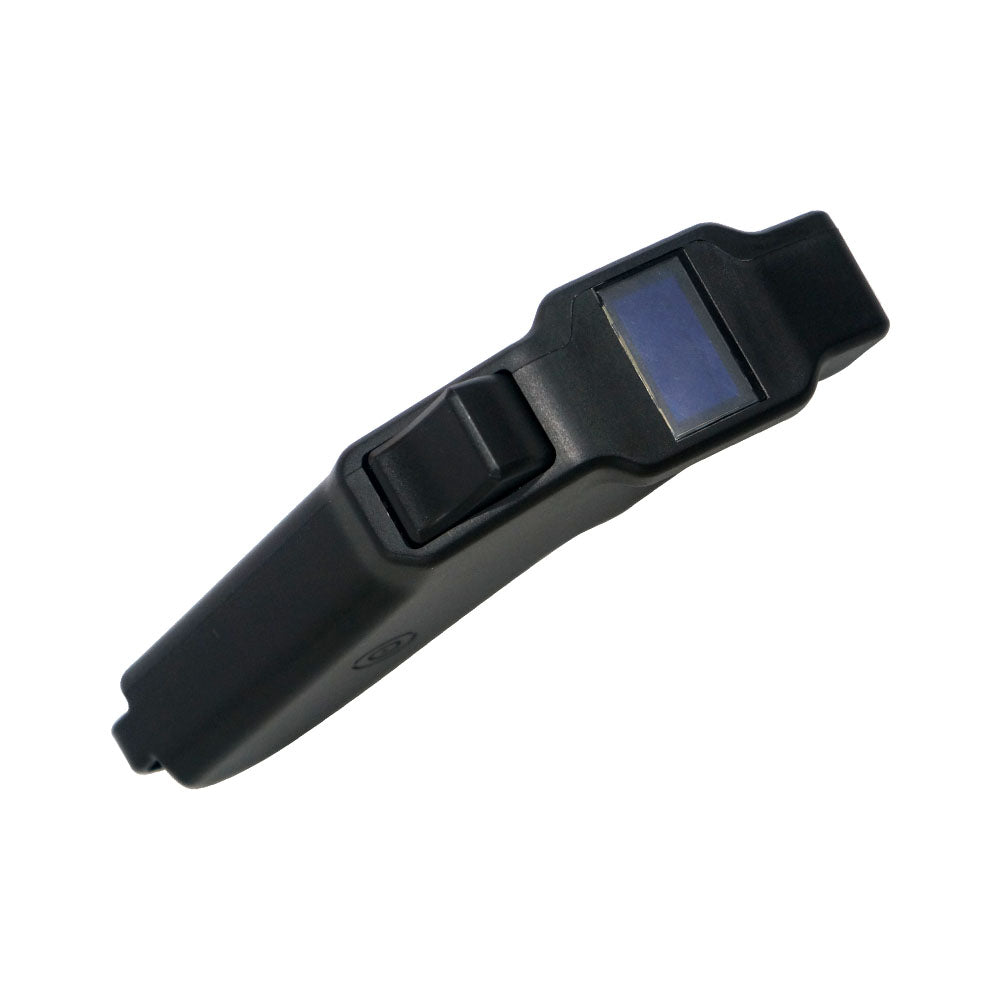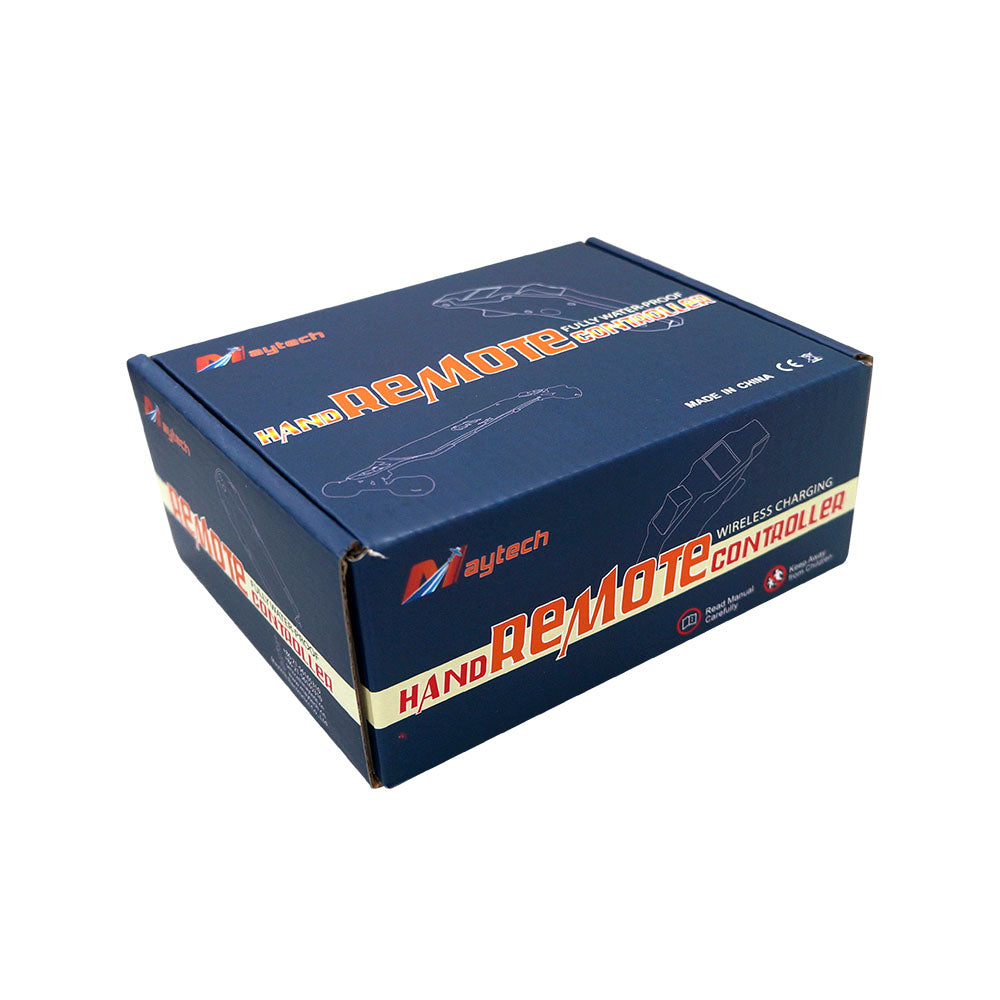 😍 Frequently Bought Together
In Stock Brushless 6374 Sealed Motor 8mm Shaft Sensored 90KV 170KV 190KV 220KV

$98.80

+

In Stock Brushless 6374 Unsealed Motor 8mm Shaft Sensored 90/190KV

$109.80

+

In Stock Brushless 6396 Sealed Motor 10mm Shaft Sensored 170/190KV With Big Ball Bearing

$130.80

+

In Stock Buy One Get One ! SuperESC MTSPF50A V4 based 50A Speed Controller 12S Lipo 50V

$109.90

+

In Stock Maytech Foil Boost VESC 100A V6 Speed Controller with Heat Fin for SUP Foil Esk8 Robots

$131.80

+

In Stock MTS1810AS 180A Anti-spark Switch Protection for ESC Battery

$21.50
---